Calling all lovers of the Great Outdoors! Even if don't know how to pitch a tent, you're sure to have a great time! The Hanshin Kita area has all the outdoor facilities you could desire. For children and adults alike, time spent in the expanse of nature is deeply fulfilling. Come once and you'll be back again and again.
Chimyoko Camping Ground (Kawanishi City)
The gentle waters and lush greenery of this municipal campsite form a lovely landscape. Located on the shores of Lake Chimyo created from the establishment of Hitokura Dam, the clear air and sumptuous surroundings will leave you feeling fully refreshed.
There are many convenient facilities such as a meeting plaza, a fire place, and a cooking area. Camping equipment is also available for rent, and there are permanent tents available all summer. Families with young children can enjoy playing in the river and catching insects in addition to barbecuing at this renowned campsite where many repeat visitors come every year from all over the country.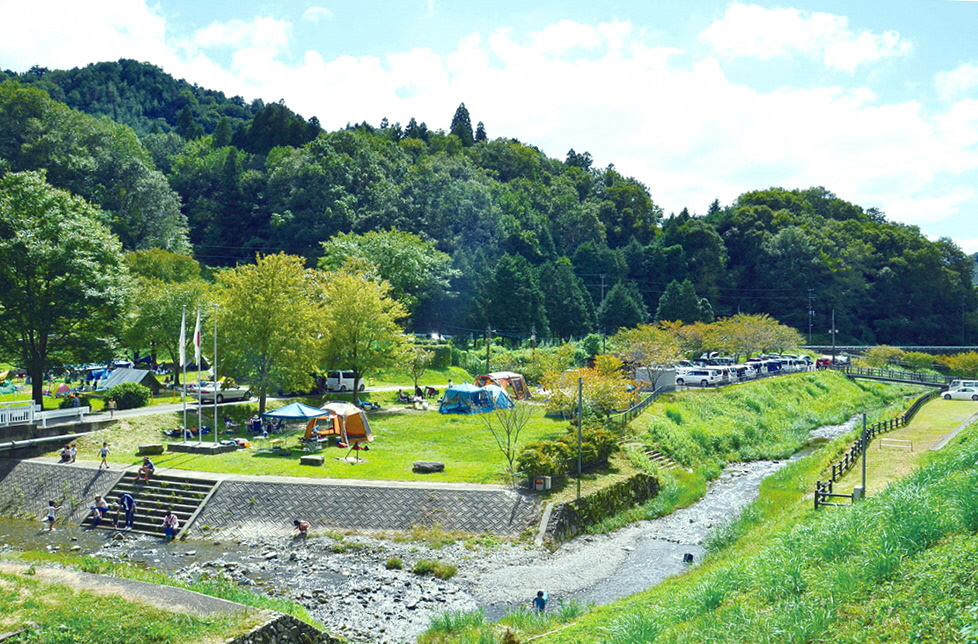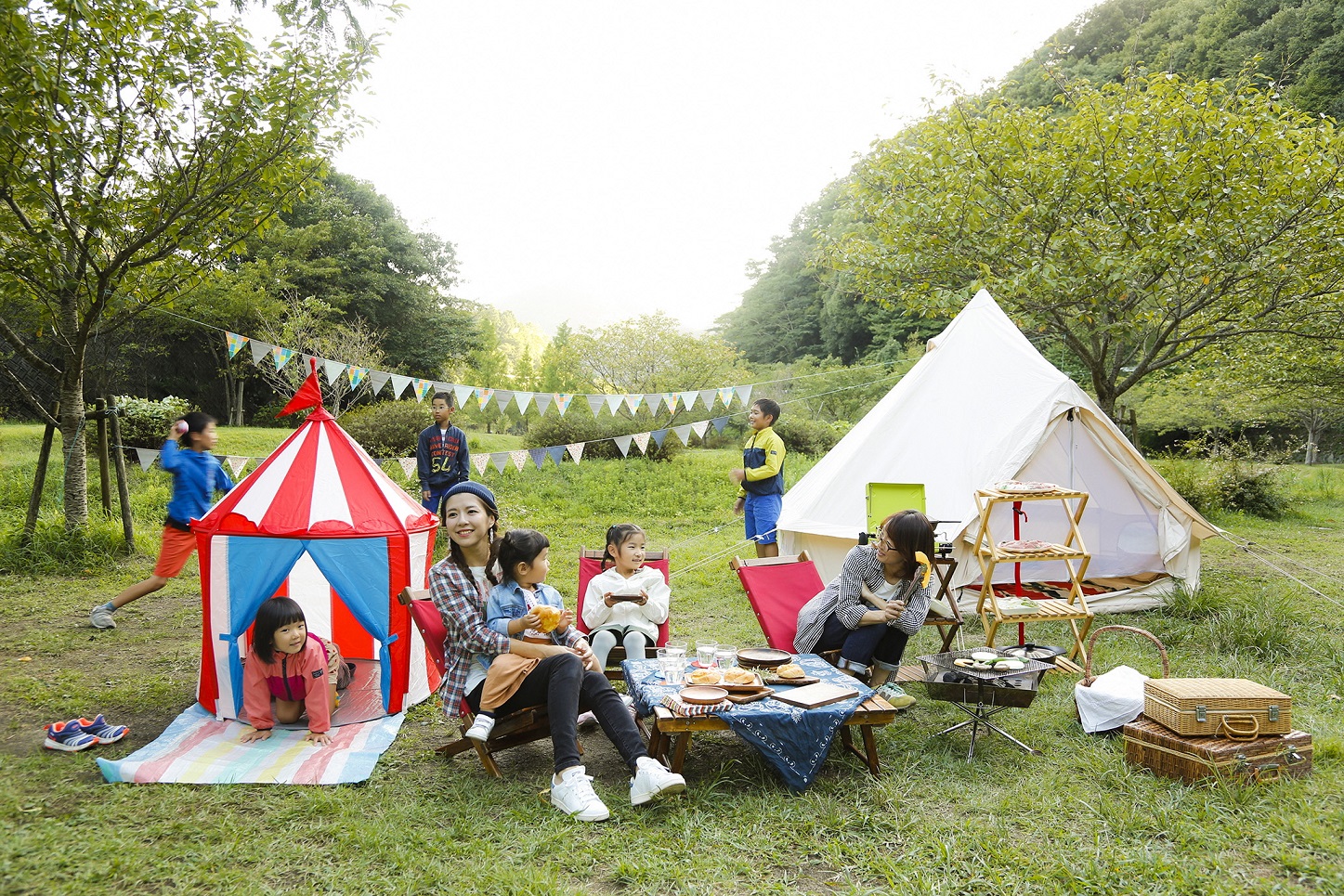 URL: https://chimyoko-camp.jimdo.com/
Kobe Sanda Outdoor Village TEMIL (Sanda City)
In the comfortable, convenient and affluent age in which we live, TEMIL has been designed to "enjoy inconvenience." Cook dinner over a fire built from charcoal and firewood, pitch a tent and sleep amid the towering trees, step away from modern life and enjoy an exceptional outdoor experience.
For those desiring something a little more than a tent, bungalows are also available. The dedicated fire pits and tables are ideal for outdoor dining. Mountain lodges for up to 30 people and Japanese-style rooms round out the choices to suit your every need and preference.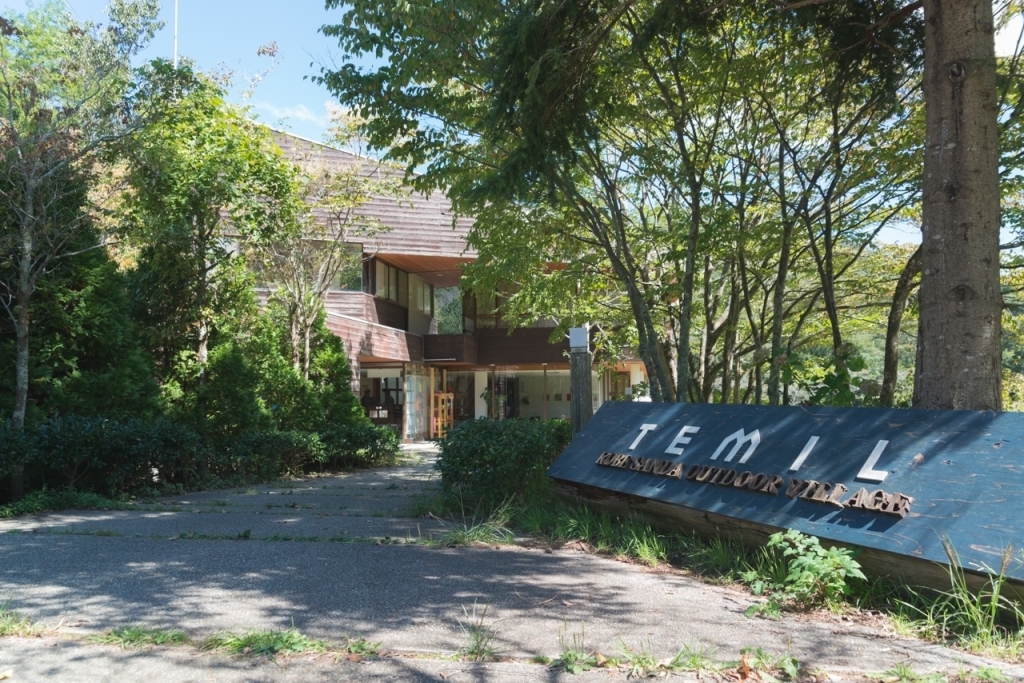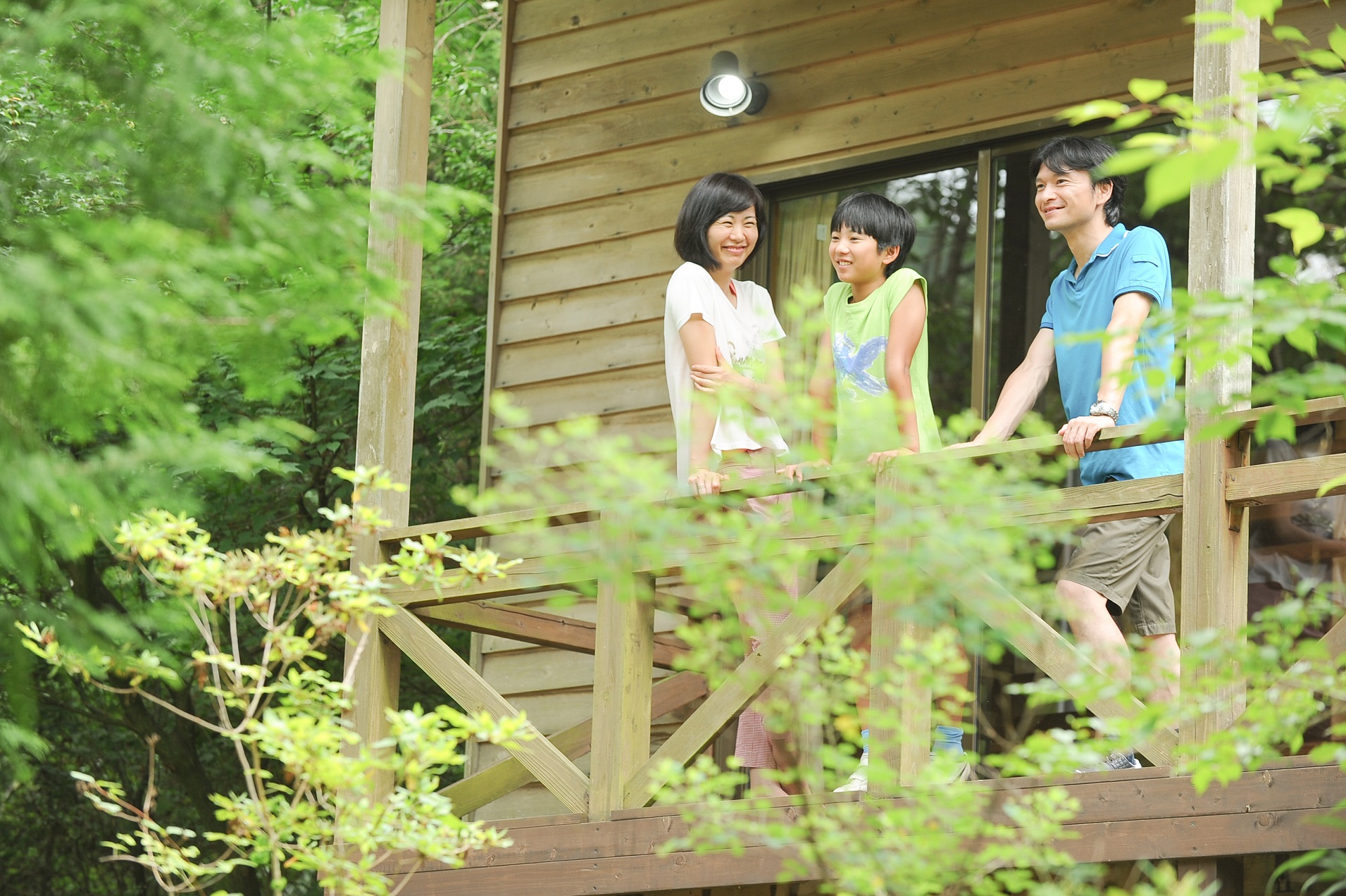 URL: https://sanda.shosapo.jp/
Oya Alps Land (Inagawa Town)
Near the summit of Mt. Oya, the highest peak in the Hanshin area, Oya Alps Land offers a real camping experience. Campsites are free of charge, allowing one and all to enjoy life outdoors such as barbecuing or sleeping in a tent under the stars.
From the mountain summit, the 360-degree panoramic view of Kobe and Osaka stretches far and wide, the sparkling stars meeting the glittering city lights for a stellar night view, earning its rightful fame as a wonderful camping locale.
The ever popular "Lover's Sanctuary" is a monument to romance and witness to many a marriage proposal, while the planetarium and observatory bring us closer to the constellations above.
Check the Inagawa Town website for information on how to use the campsite.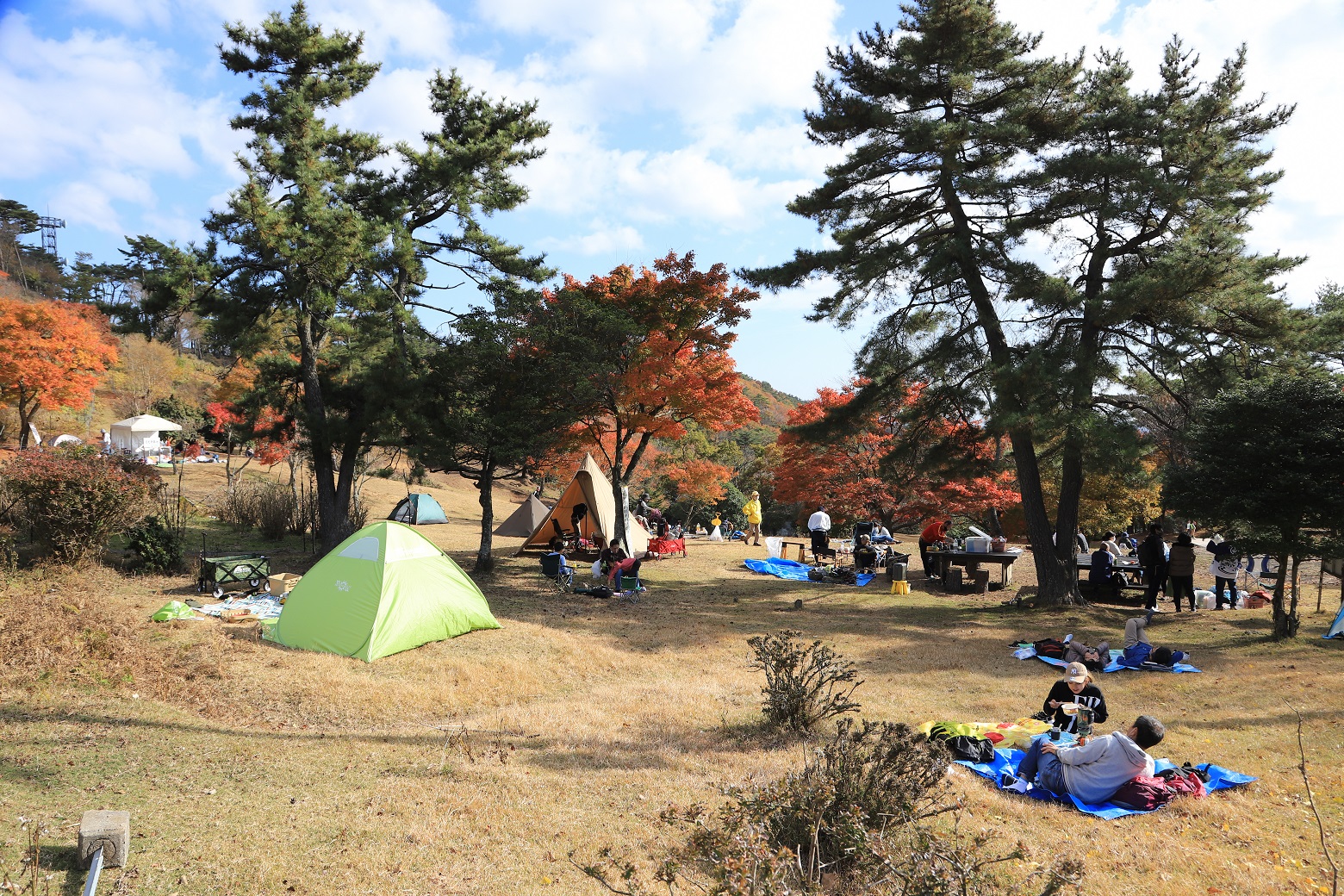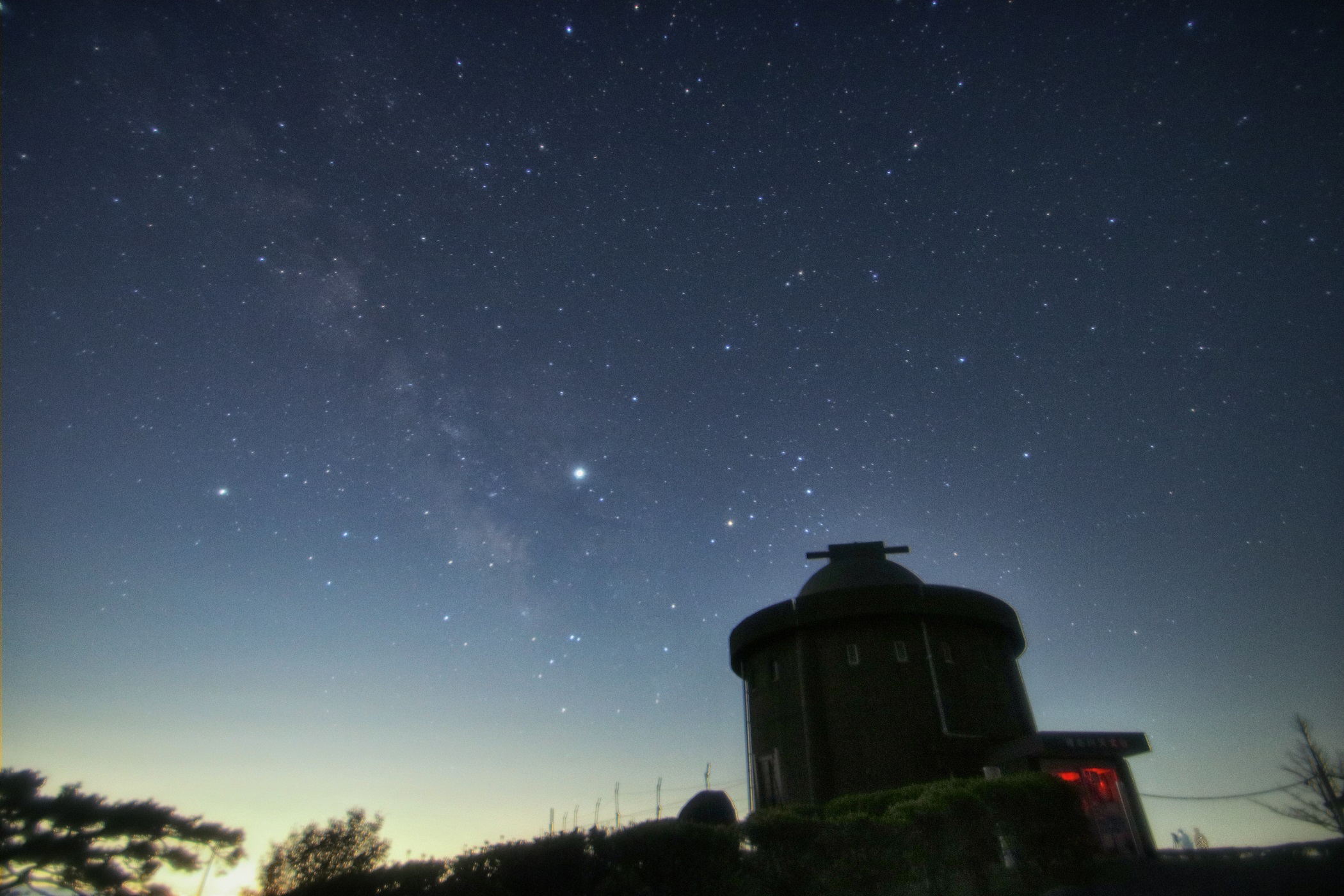 URL: https://www.town.inagawa.lg.jp/kanko/kanko/oyasanalpslnd/1606379530255.html
Myoken no Mori Forest (Kawanishi City)
Just about an hour from Umeda (Osaka) is one of the Kansai region's 100 most famous mountains, Mt. Myoken, which offers a wide variety of outdoor facilities at its hillside park, Myoken no Mori Forest.
Feel the healing power of nature on a stroll through the promenade, marvel at the spectacular satoyama scenery from the observatory deck, broil up a steak on the barbecue terrace even if you come empty-handed, then soak your feet in a footbath to finish off your perfect day.
With spring sakura, rainy season hydrangea, summer green shoots, and autumn leaves, the area leaves little to be desired as a hiking spot. Depending on your strength level, cable cars and lifts are standing by to ensure everyone enjoys the environs.
For those yearning to rest both body and mind, an ideal getaway far from the hustle and bustle of city life.


URL: https://noseden.hankyu.co.jp/guide/mountain/