Overflowing with lush nature and delicious, locally sourced cuisine, Sanda City is easily accessible, less than an hour from central Osaka. Since their founding in 2008, the community-based Sanda Kanko Guides, or Sanda Tourism Guides, have continued to tell the world about the attractions of the city.
Recently we had a chance to talk with all the guides about their activities and the charms of Sanda City.
What is a Sanda Tourism Guide? Please tell us about your activities!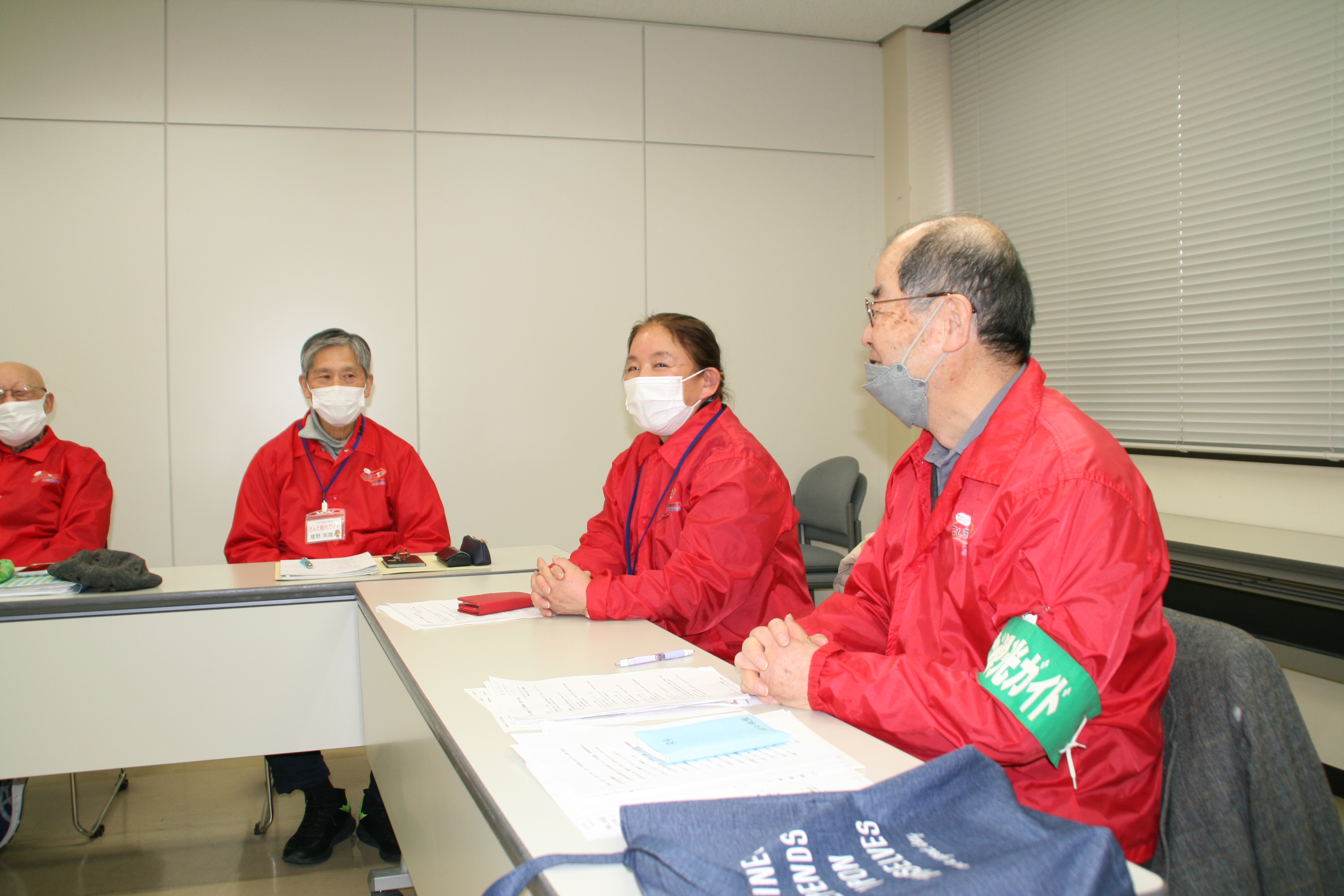 Our group of guides specializes in sightseeing information about Sanda City and is currently composed of 11 local residents. The group stands out because all the members sincerely love Sanda City, enabling us to win the Prefectural Governor's Award at the Guide Tournament held by the Hyogo Tourism Bureau. In addition to the usual walking tours, we also carry out tours including ceramic art experience at the Miwa Myojin Kiln Historic Garden and business trip guide services in coordination with locally held events.
We're also planning a Walking Tour for the Sanda Sakura Festival 2022 this April.
Sanda Sakura Festival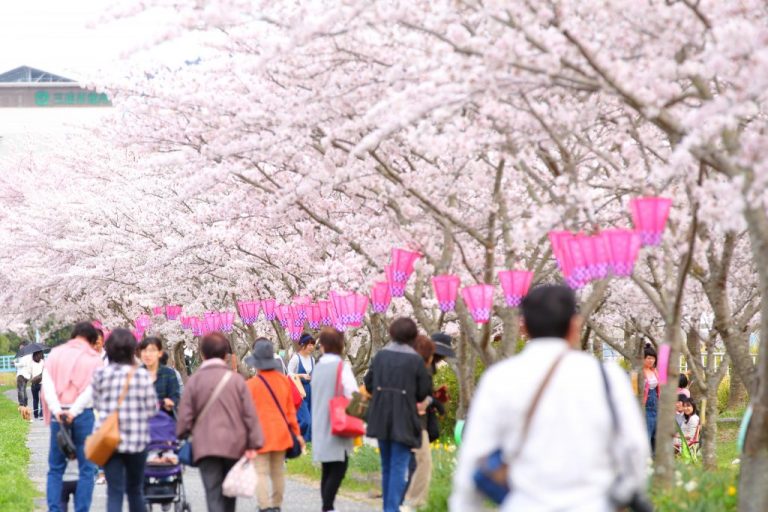 One of Sanda City's events held to celebrate the beauty of cherry blossom season, the Sanda Sakura Festival is fun for all ages, with stage performances by local people, delicious foods only available in Sanda at the "Sanda Umaimon-ichi," and a stamp rally with great prizes including Sanda beef.
Next to the festival grounds along the Mukogawa River, cherry blossoms are in full bloom along a 500- meter stretch.
Be sure not to miss the limited-time night illuminations.
Date and time: Saturday, April 2, 2022 11: 00-20: 00 * Canceled in case of rain
Location: Sanda City General Culture Center (Sato-no-ne Hall) Parking Lot
Through your work as a guide, what experience has impressed you most deeply?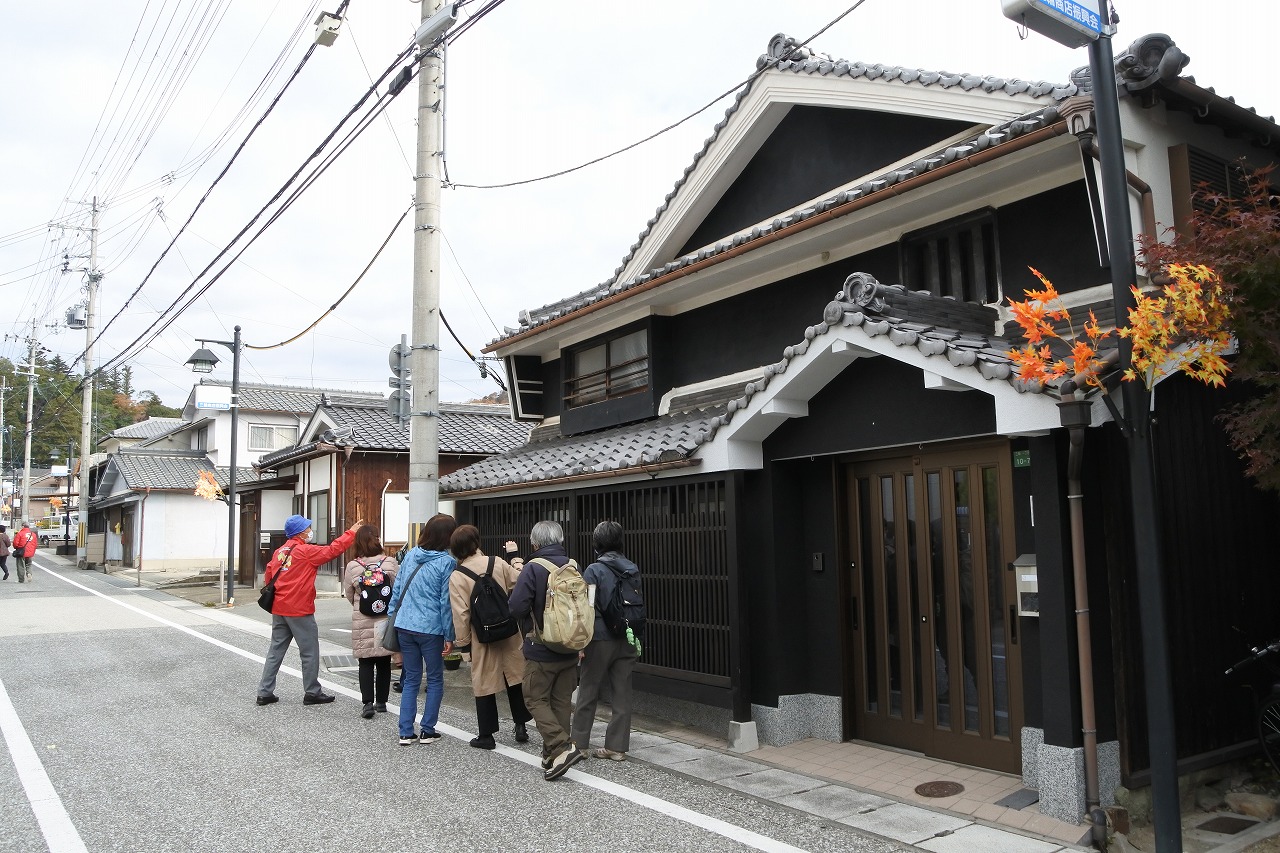 When I was guiding students from the local high school History Club, it was refreshing to hear questions that were different from those of the usual tourists. Also, while guiding Korean exchange students, they ended up teaching me about many cultural differences.
I was also impressed by the large number of tourists who visited in 2009, sparked by a TV drama that was being aired at that time about Jiro Shirasu, a Japanese businessman connected with Sanda City.
Jiro Shirasu and Sanda City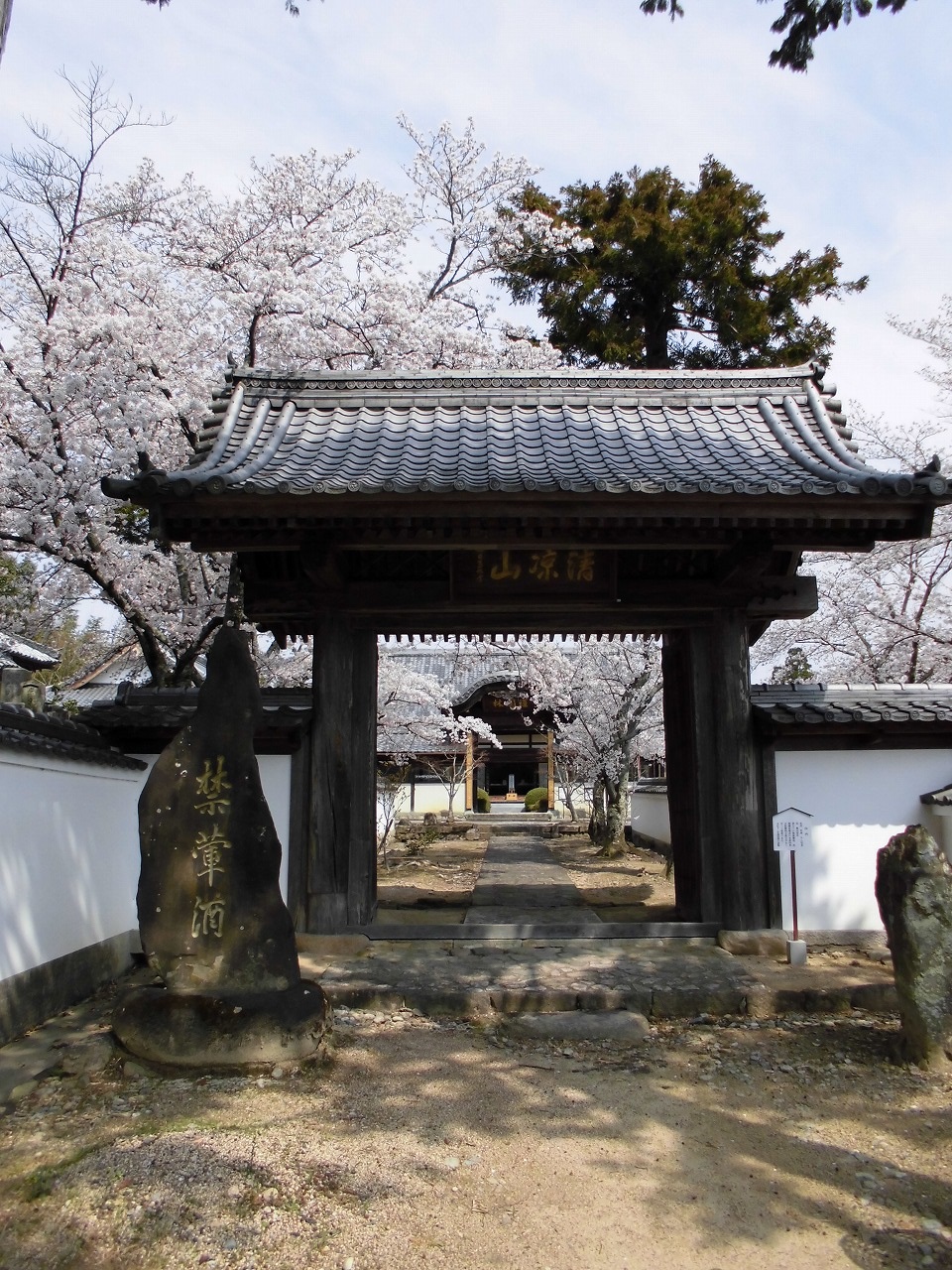 A towering figure in Japan after World War II, Jiro Shirasu worked at the Postwar Central Liaison Office, which served as a bridge between GHQ and the Japanese government. Afterwards as well, both as a close associate of former prime minister Shigeru Yoshida and as a businessman, Jiro continued to be a key person who supported postwar Japan.
Jiro was a grandson of Taizo Shirasu, a feudal lord of the Sanda clan, which ruled the area around present-day Sanda City. His grave is in the local Shingetsuin Temple.
Sanda Guides, please tell us your recommendations for the best places and foods in the city!
One little-known spot for seeing gorgeous fall foliage is Kazanin Temple, just 15 minutes by car from Sanda Station. Also, the Hazu River when the fields of cosmos flowers are in full bloom is a sight to behold.
Arima Fuji Park, with its beautiful mountain shaped like the well-known Mt. Fuji, is a sightseeing spot where you can enjoy nature and culture in any season.
If you visit Arima Fuji Park, we also recommend the nearby Shiitake-en Arima Fuji, or Arima Fuji Shiitake
Mushroom Farm!
Arima Fuji Shiitake Mushroom Farm
You can enjoy picking shiitake mushrooms all year round at this place, which is popular for "empty handed" BBQ — no need to bring equipment or ingredients. You can eat the shiitake you harvest on the spot.
In addition to the usual foraging for shiitake, other activities* such as picking chestnuts and fishing can be enjoyed depending on the season, making this a fun place for people of all ages.
Official Website: http://www.arima-fuji.com/top.html
Address: 933 Ohara, Sanda City
Access: About 5 minutes by car from JR Shin-Sanda Station * Shuttle bus service also available
* Please check the official website for the latest information on the activities you can experience.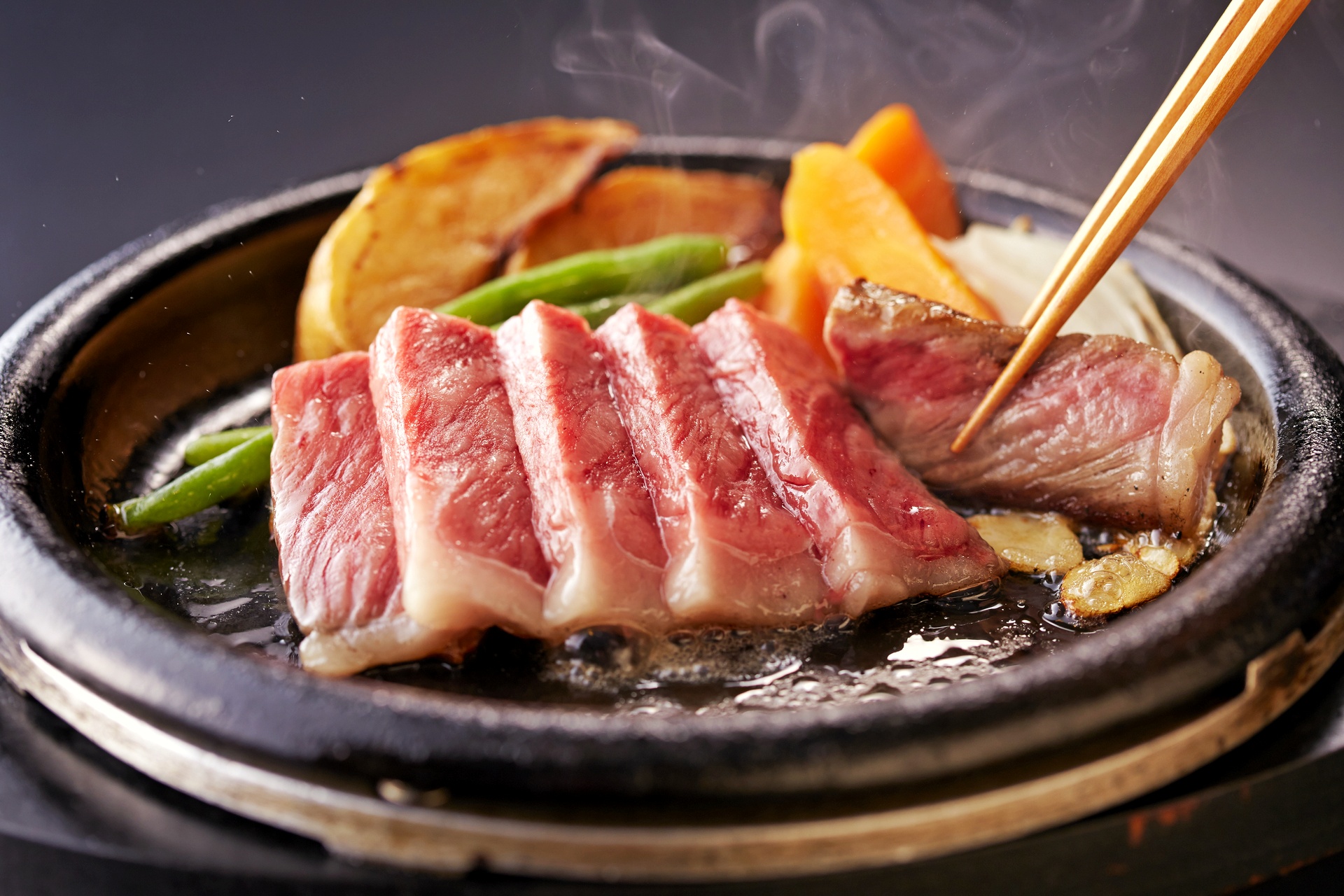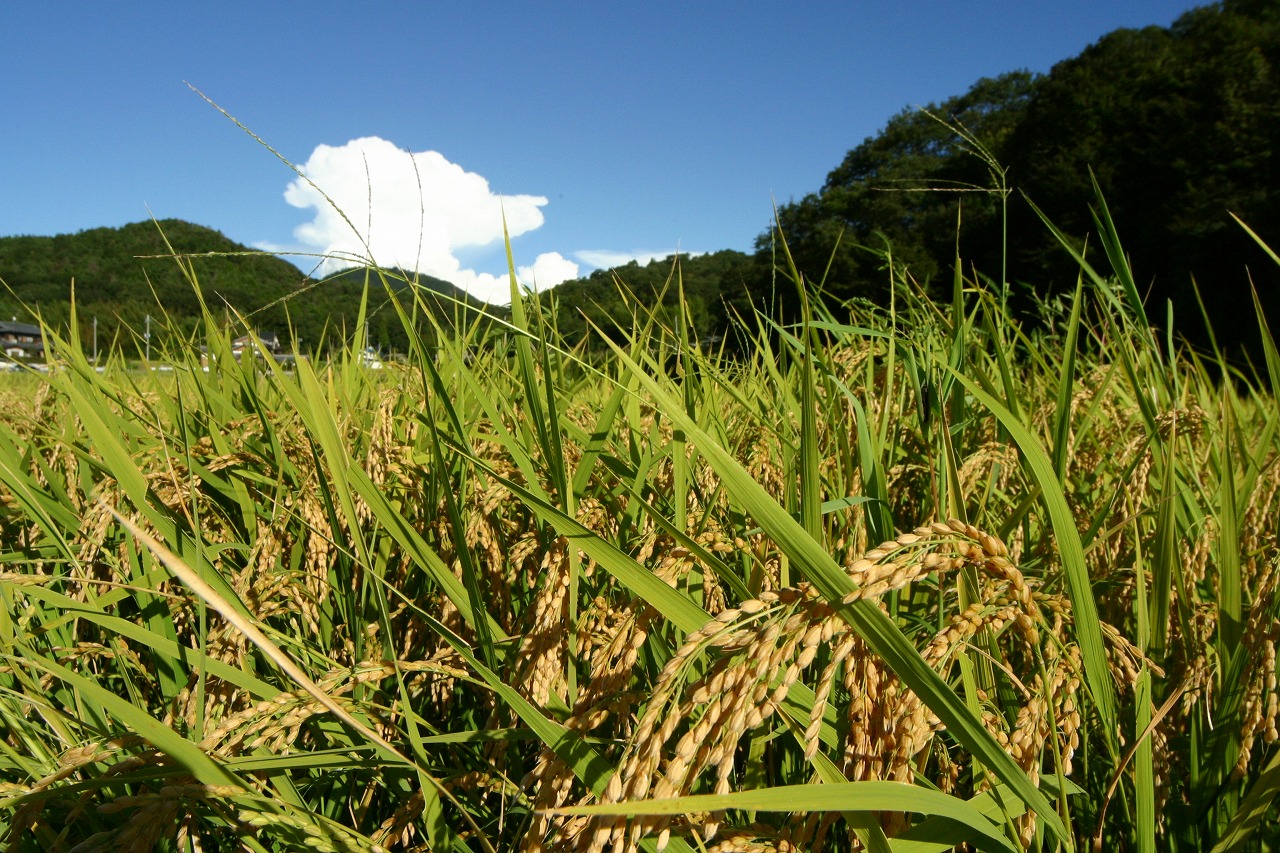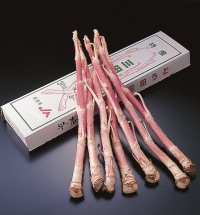 When we talk of local foods, the Japanese beef brand called "Sanda Beef" as well as "Sanda Rice" are likely already well known, but there are many other delicious foods to choose from in Sanda City such as the traditional vegetable udo and soba noodles.
To those who have never visited Sanda City, a message from everyone at Sanda Tourism Guides
In the pastoral rural environment of Sanda City, people live in harmony with nature.
Thanks to this lush natural bounty, the air is fresh, and delicious foods abound, so be sure to pay us a visit!
↓ Check here for applications and inquiries to the Sanda Tourism Guides ↓
Sanda Information Center (Kippy Navi)
TEL: 079-563-0039 (Closed on Thursdays)
FAX: 079-563-0083
Email: info@sanda-kankou.jp
【For related articles】
Sanda City's Gorgeous Sakura Spots!
https://visithanshin.jp/news/1599/
A glass-blowing experience in the lush green hills around Sanda Glass Art Center!
https://visithanshin.jp/enews/2371/