Soba stands alongside udon as a traditional Japanese noodle dish and, like sushi or tempura, is a staple of Japanese cuisine. Although the Kansai Region is known more for udon culture, buckwheat soba noodles have been ridingthe health food wave to ever increasing acclaim.
At "Soba no Yakata" at the Roadside Station Inagawa, savor the flavor of soba made from 100% buckwheat flour with no other ingredients. It's also a popular place to experience making the noodles yourself!
Soba cultivation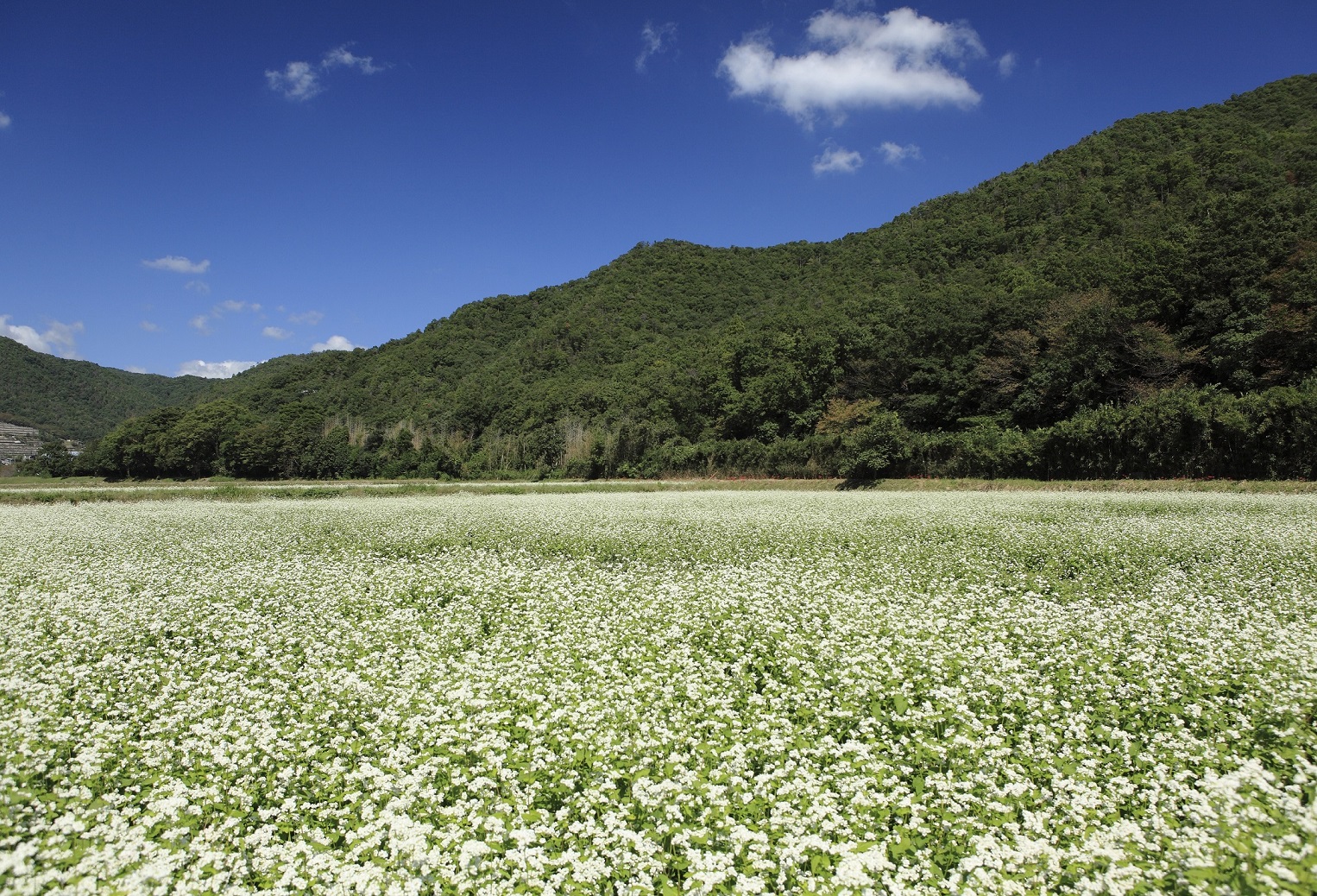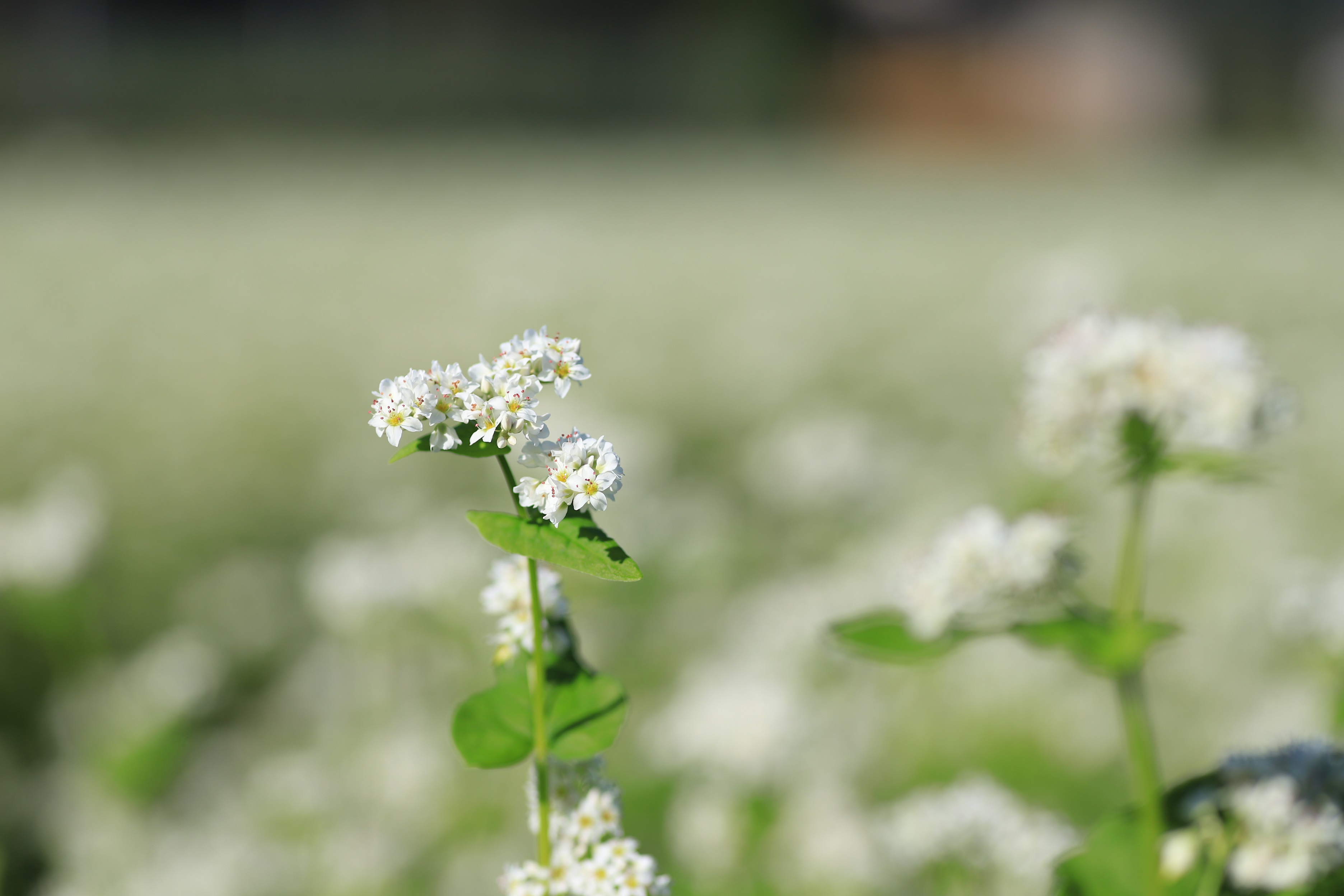 Soba was first cultivated in Inagawa Town in 1999 as an alternative to rice which was then being overproduced.
Begun on just 4ha of farmland, it has now expanded in production to 19ha, with the entire buckwheat harvest shipped to the Roadside Station Inagawa through the Japan Agricultural Co-operative (JA). Soba no Yakata in the Roadside Station serves the 100% buckwheat noodles.
Highly sensitive to weather conditions, the timing of sowing soba seed is a delicate matter. Buckwheat flowers reach full bloom from mid-September to early October, blanketing the autumn landscape of Inagawa Town in pretty white flowers.
Enjoying soba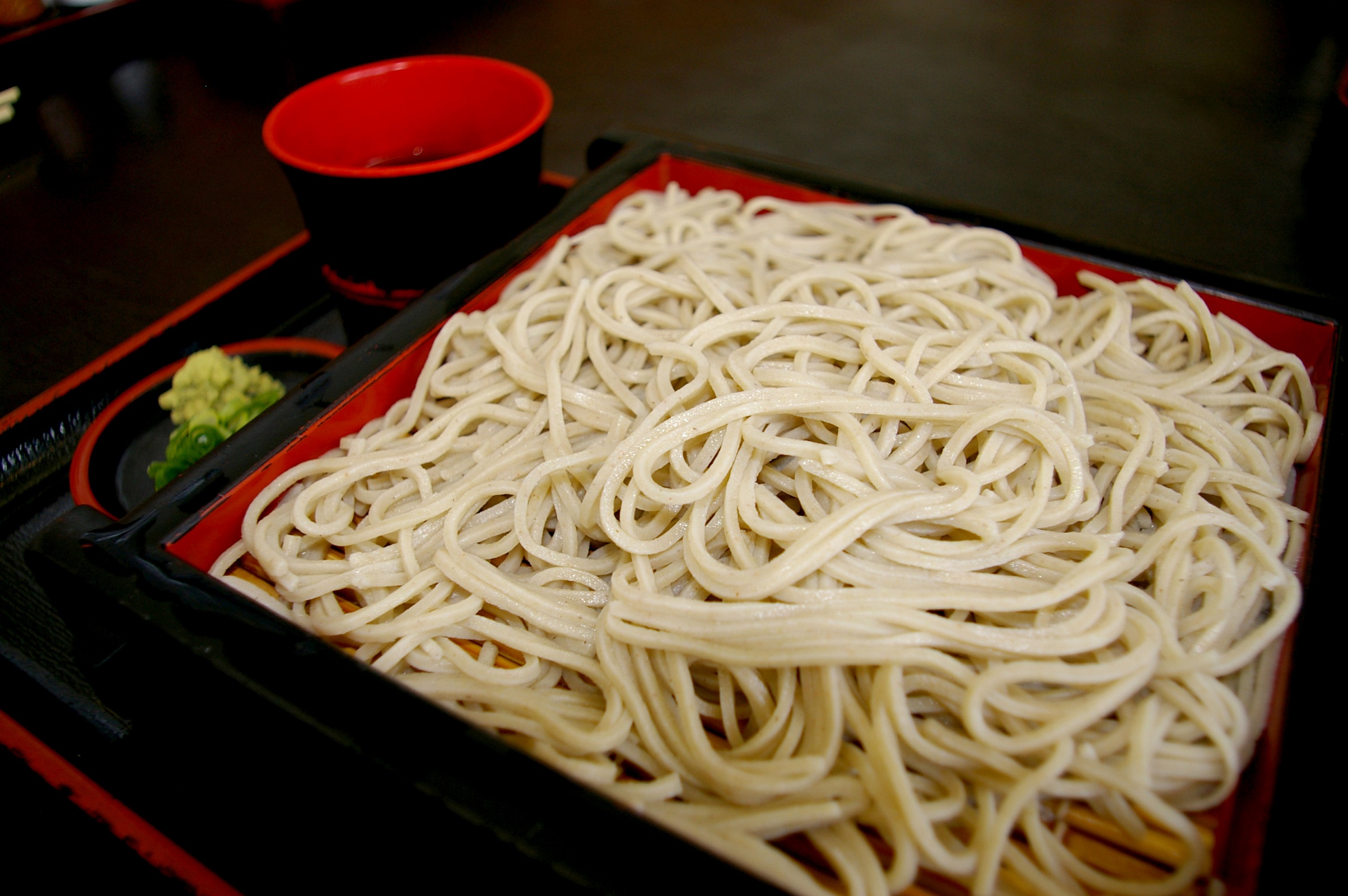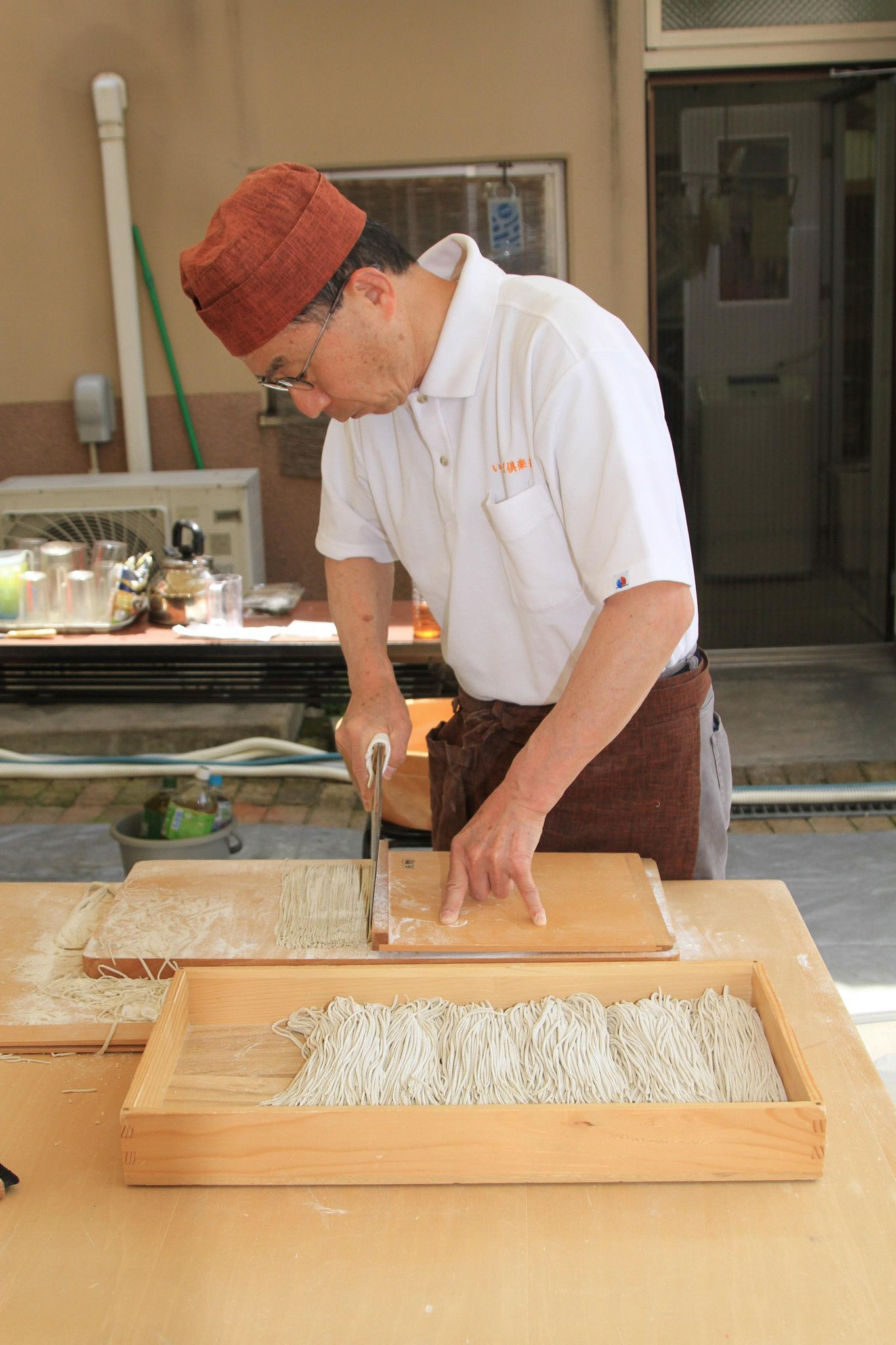 Soba no Yakata in the Roadside Station Inagawa is a specialty shop that makes homemade flour onsite. The silky smooth, freshly cut soba noodles with their deep flavor and unique fragrance are so popular people line up on holidays. Every December, the "New Soba Festival" is held to show and sell freshly harvested soba.
"Soba soft serve" ice cream and "soba karinto" (deep-fat fried cookies) are also popular treats allowing fans to fully enjoy the flavor of soba.
http://www.eonet.ne.jp/~eki-inagawa/index.html
Making soba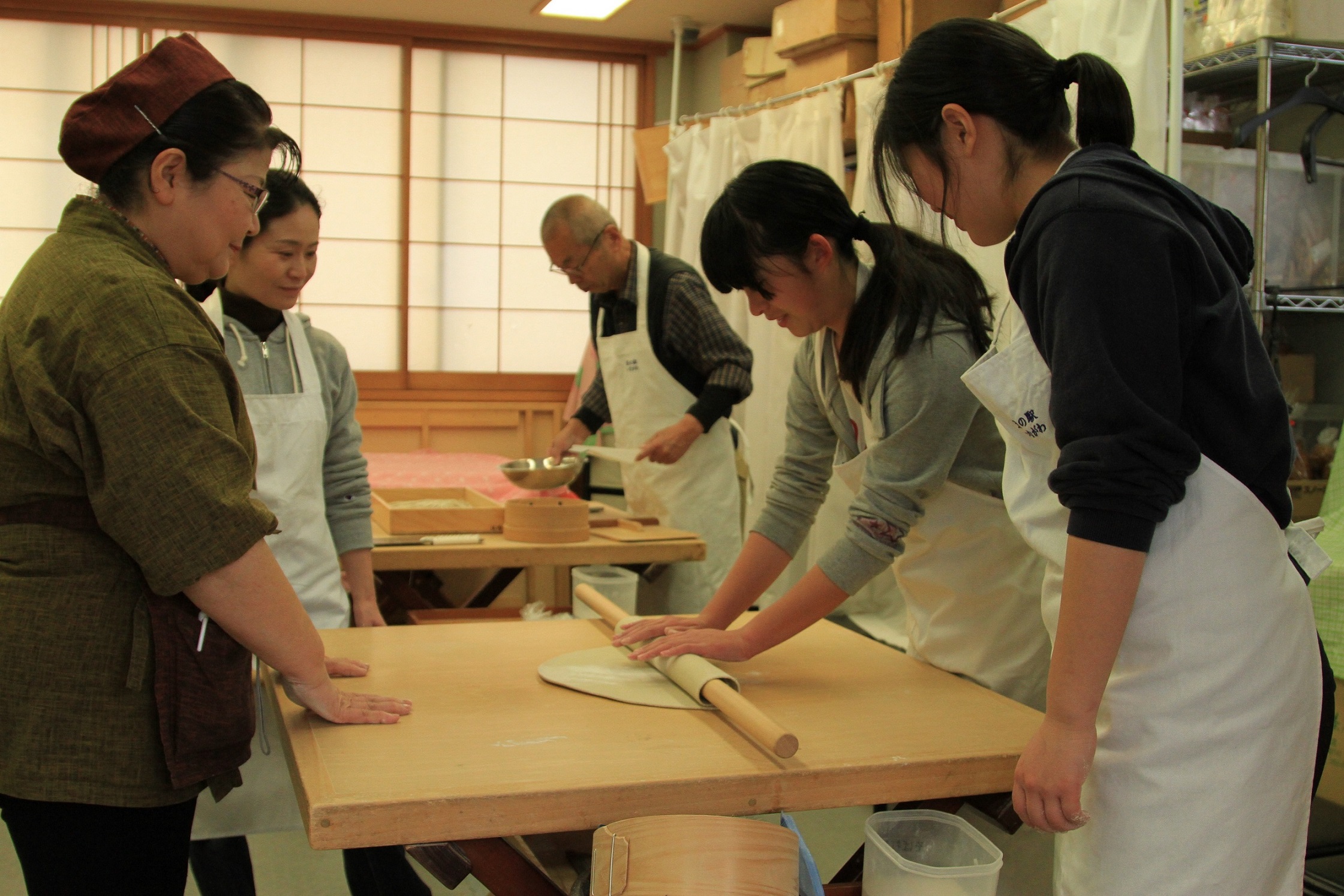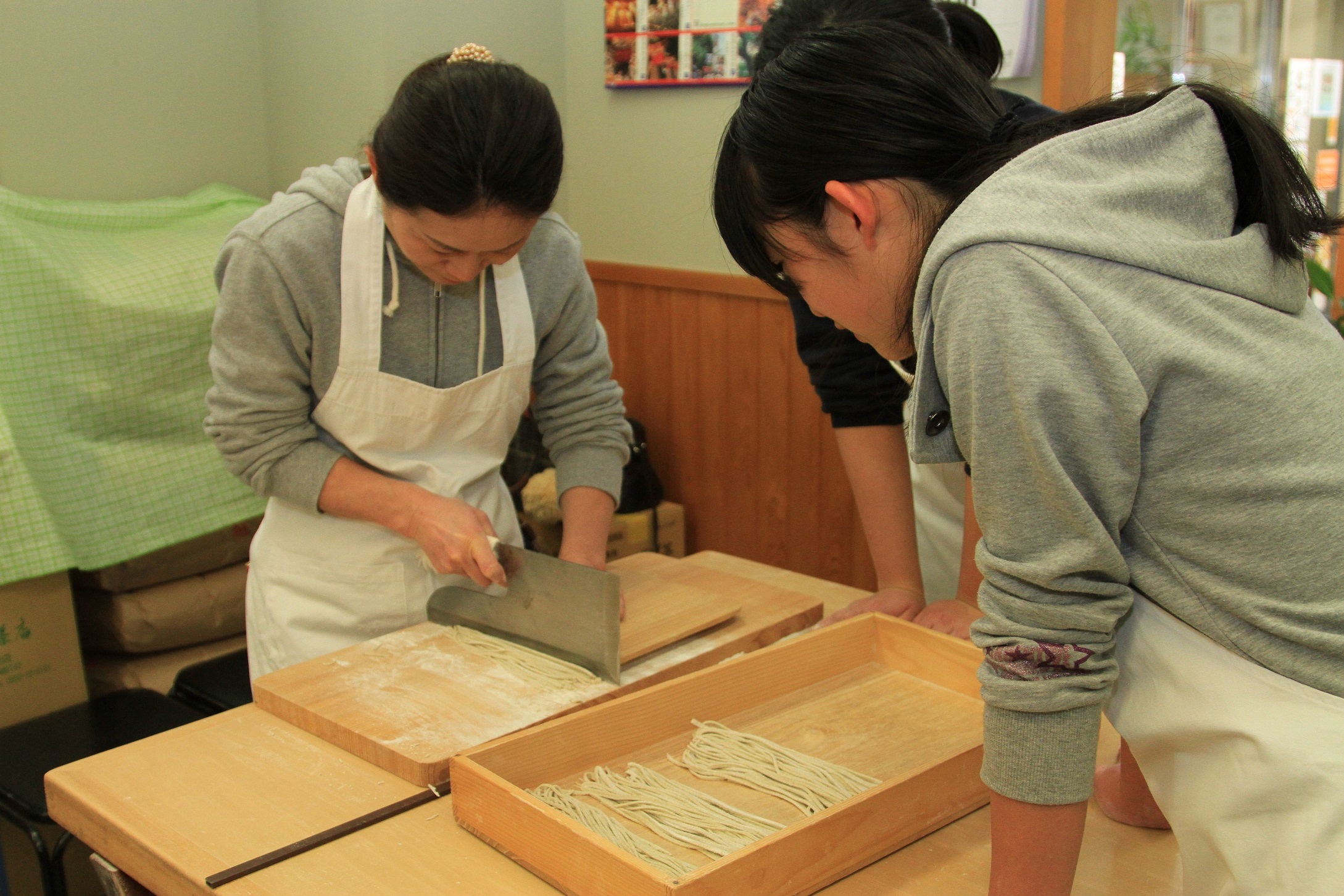 Over the past few years, making soba noodles has been rising in popularity as a hobby for people of all ages. Whether noodle novices or veterans, people flock from far and wide to the "Inasoba Fresh Flour Making Experience Dojo" attached to Soba no Yakata. Participation is by reservation only, so please be sure to apply at least one day in advance.
http://www.eonet.ne.jp/~eki-inagawa/sobauchi.html
The soba town Inagawa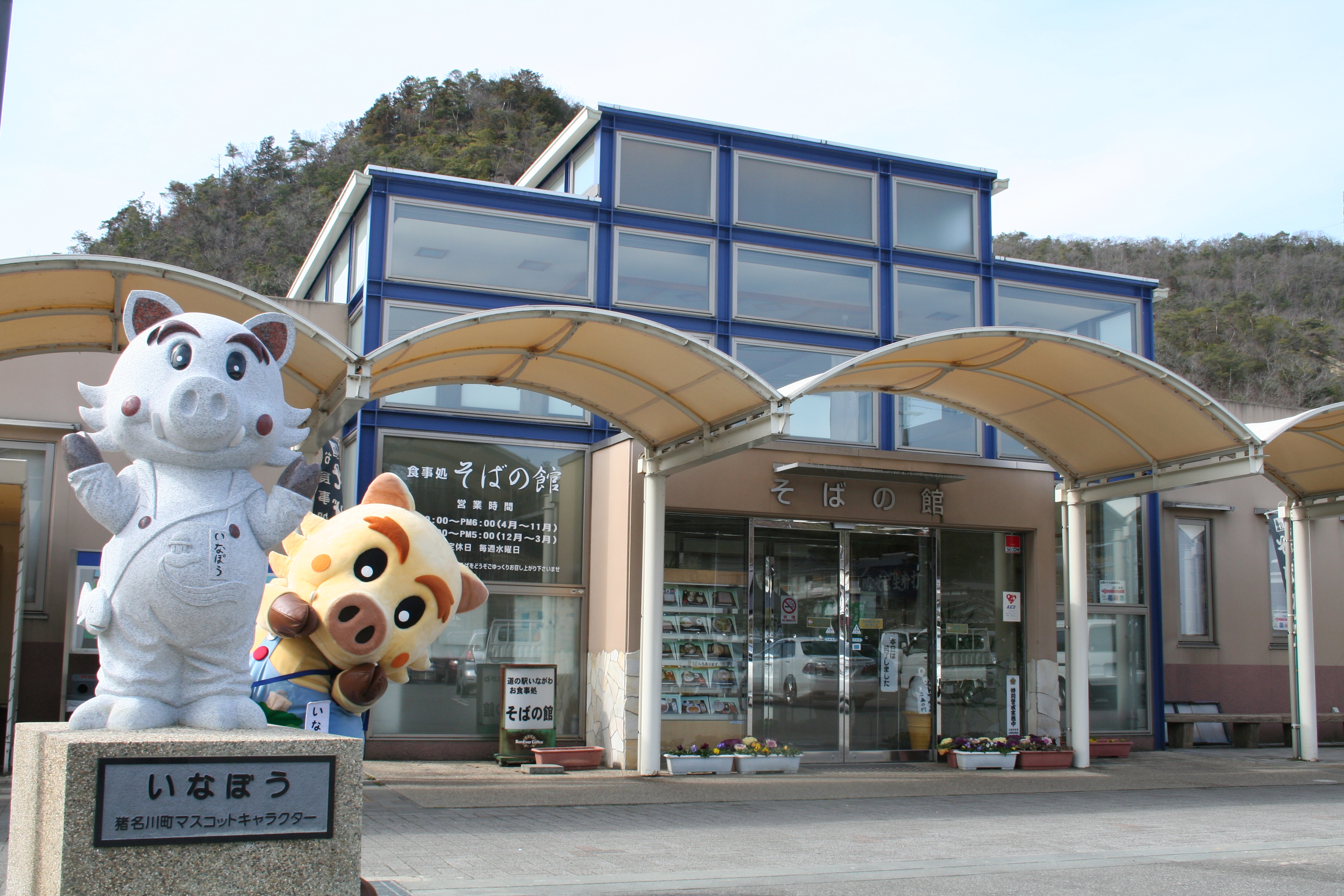 In 2014, soba from Inagawa Town was certified under the "Hyogo Anshin Brand" in recognition of being a healthy, locally sourced product of outstanding texture and quality made in an environmentally-friendly way. Hopefully, as more people learn about the special nature of Inagawa Town soba, it will lead to stronger brand recognition and aid the revitalization of the region.
The Roadside Station Inagawa offers not only soba but also other produce direct from the farm and a shop selling homemade rice cakes pounded with a mallet in the traditional way. So, if you'd like to savor scrumptious soba amid abundant natural surroundings, there's no place better than Inagawa Town!
<For related articles>
For more on what Inagawa has to offer, check here!
https://visithanshin.jp/enews/1513/
For other great spots in Inagawa♪
https://visithanshin.jp/en/area/inagawa/