An "Itami Rosemate" is a sightseeing ambassador who promotes tourism resources and products in Itami City. Three people, Saki Iwamoto, Kanako Uyama, and Yuki Hishii, are currently on duty as the "16th generation" Itami Rosemates. (The program began in 1988 and a Rosemate usually serves for about two years. The current trio is considered the "16 th generation.") For this article, we interviewed one of the group members, Ms. Uyama, to talk about her activities as an Itami Rosemate and the charms of Itami City!
What inspired her to apply to be an Itami Rosemate?
Ms. Uyama has worked as an Itami Rosemate since 2018. In the beginning, her desire to bring smiles, energy, and vitality to people matched with her interest in languages and led to her decision to contribute to the development of Itami City by bringing enjoyment to both domestic and foreign visitors through PR activities.
About the activities so far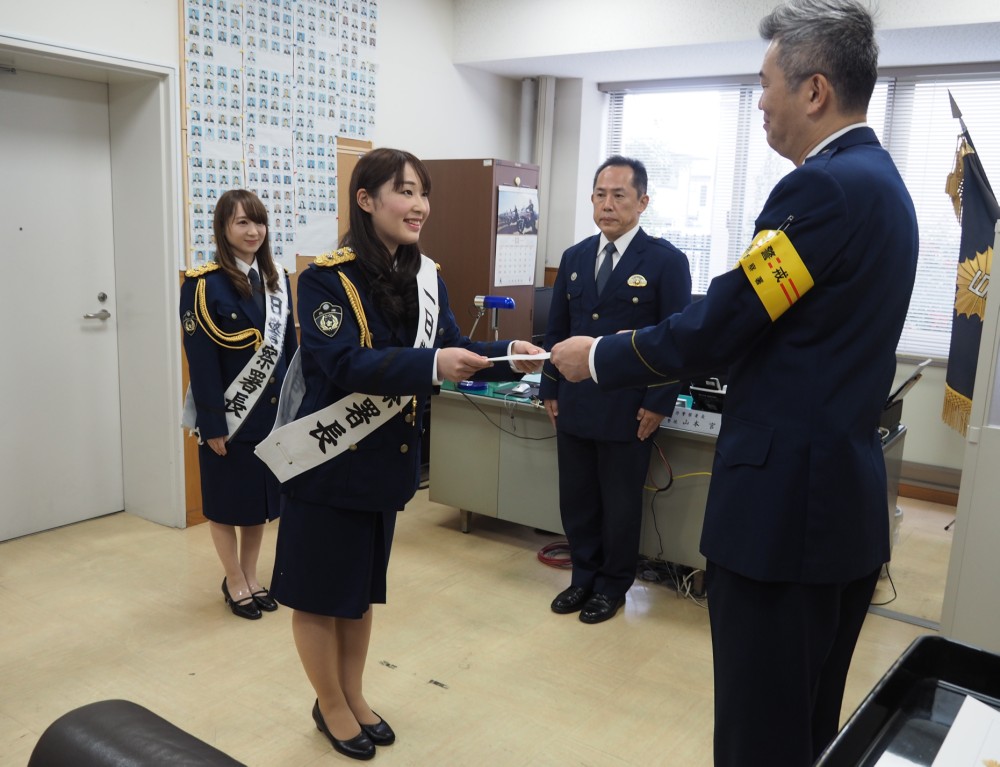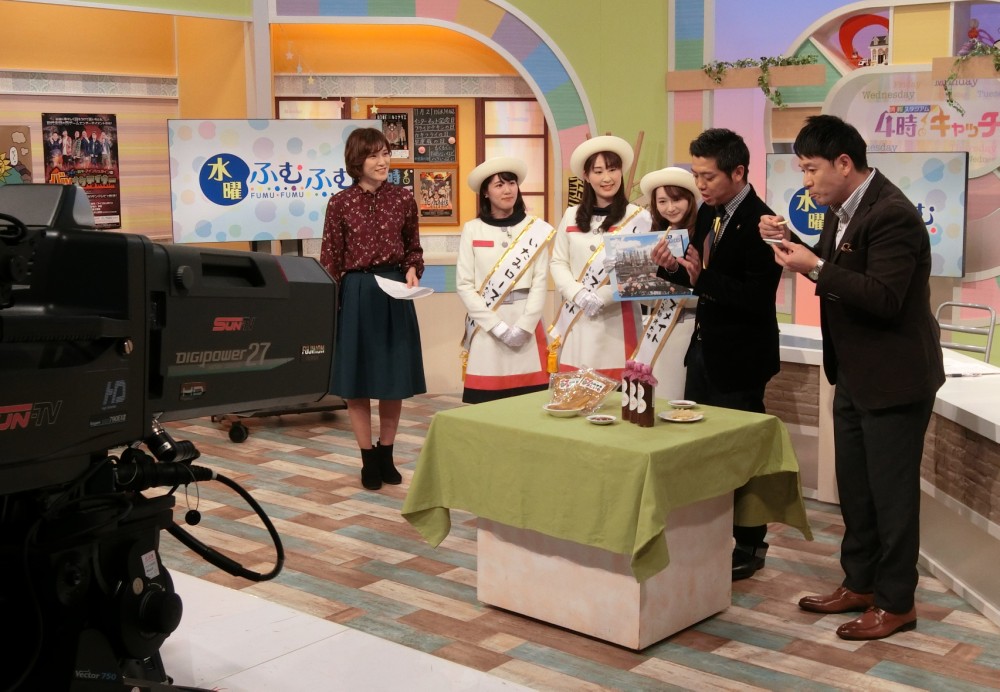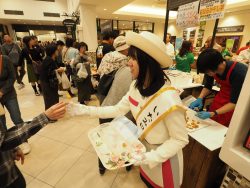 Itami Rosemates engage in various activities to promote the attractions of Itami City. So far, they have been promoting events through appearances on media such as radio and TV, while also providing PR services for Itami City's products through tasting events held at ​​highway rest stops. In 2018, she even worked as the police chief of Itami Police Station for one day. "I was particularly impressed with the activities at the Shirayuki Kura Festival," says Uyama.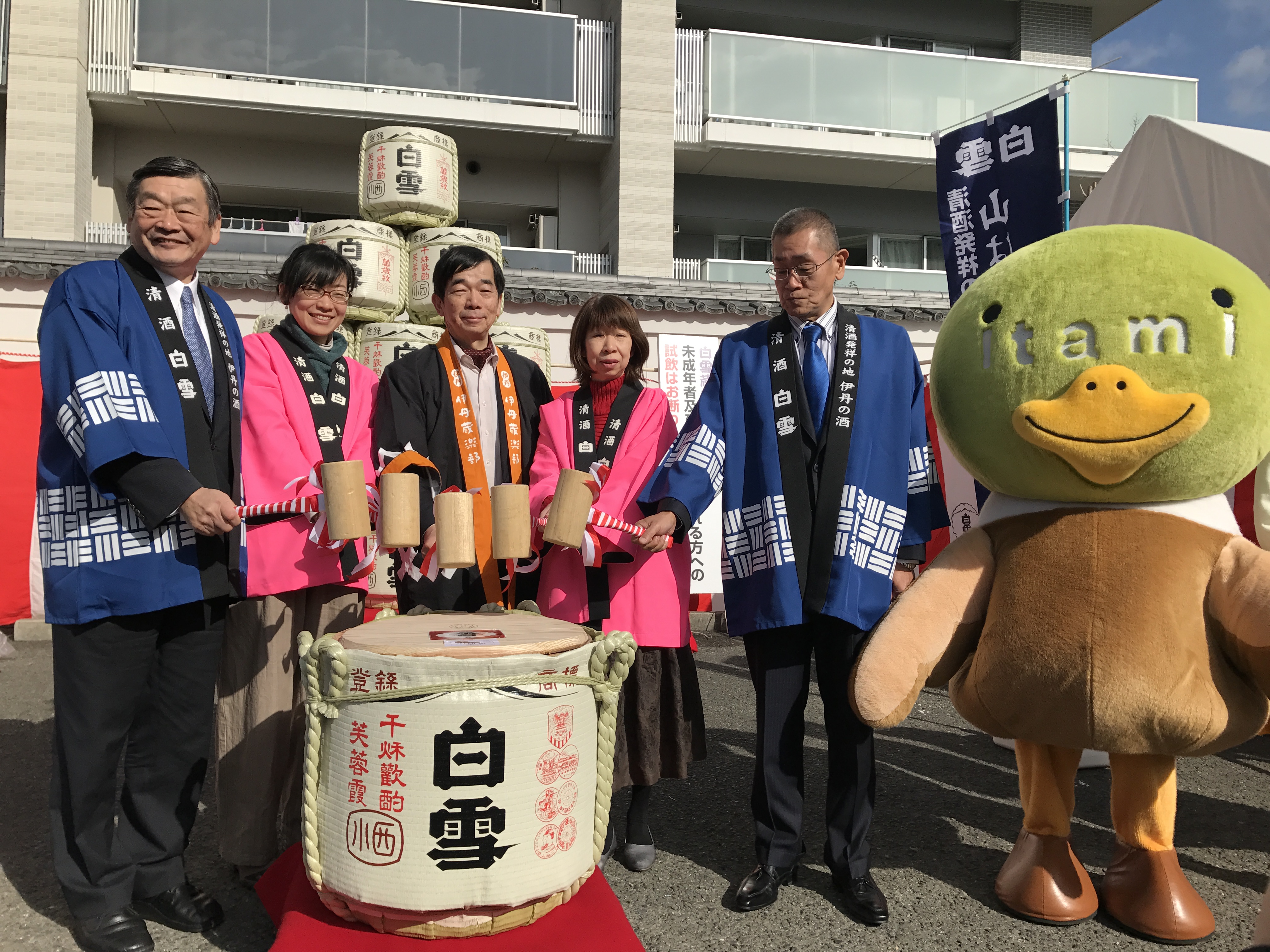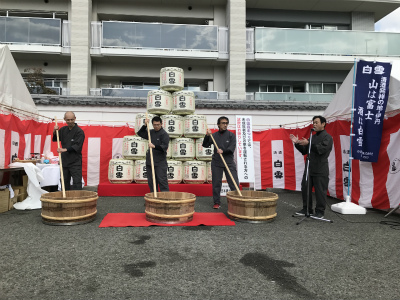 The Shirayuki Kura Festival is a festival held every February in Itami City, which is known as the birthplace of sake. Offering not only a wide variety of sake but also Belgian beer, as well as exhibitions and lectures on sake production, the festival is of great interest to many people. The event is so popular that long lines form before the doors open every year.
Event name: Shirayuki Kura Festival
Organizer: Konishi Brewing Co., Ltd. Shirayuki Kura Festival Executive Committee
Date: Early February every year *Canceled in 2020 and 2021 due to coronavirus
Venue: Around Chojugura (3-4-15 Chuo, Itami City)
The Itami Rosemates handed out the sake that was served at this Shirayuki Kura Festival. "It was so cold that my hands shivered in the chill of February, but I was happy to hear the warm words of visitors from outside the city, such as 'I'm always supporting you.' It was a wonderful event where I could communicate directly with the general public," said Ms. Uyama.
Recommended spots from Ms. Uyama, Itami Rosemate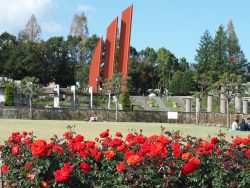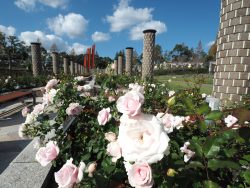 One sightseeing spot Ms. Uyama recommends is Aramaki Rose Garden, after which the Itami Rosemates were named. About 10,000 roses of 250 varieties bloom in this stylish southern European- style garden. When visiting, be sure not to miss the roses of Hasselt of Belgium, an international sister city of Itami, as well as the roses "Amatsu Otome" and "Madame Violet," originally bred in Itami.
Aramaki Rose Garden
Address: 6-5-50 Aramaki, Itami City, Hyogo
Access:
From either JR or Hankyu Itami stations, take the Itami Municipal Bus to Aramaki Rose Garden stop or make a 20-minute walk from Hankyu Yamamoto Station or JR Nakayamadera Station
This article also introduces Aramaki Rose Garden:
https://visithanshin.jp/enews/1884/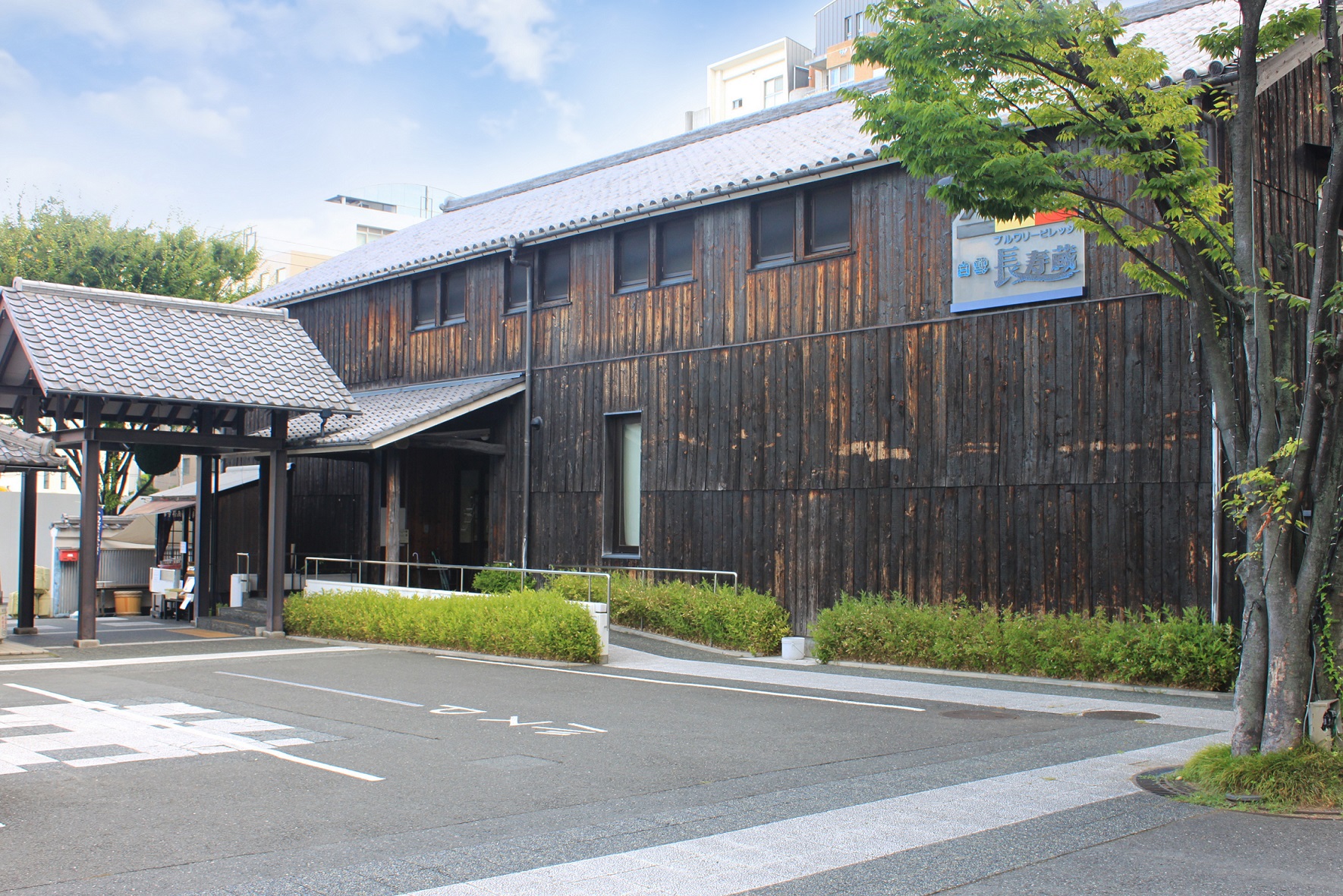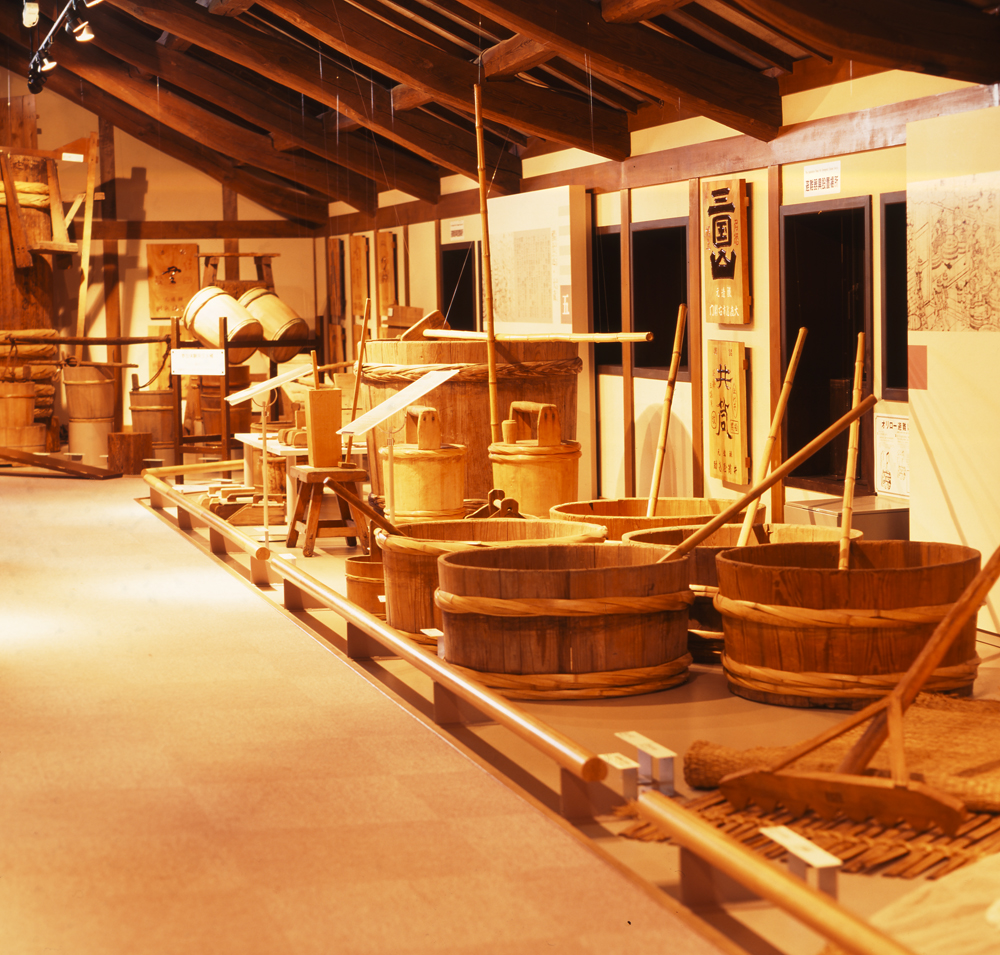 Shirayuki Brewery Village Chojugura, also the event venue for the Shirayuki Kura Festival, is one of Ms. Uyama's recommendations. In this restaurant renovated from a 250-year old sake brewery from the Edo period, the second floor is an interactive style restaurant with a sake museum. Sample a variety of Japanese and Western cuisine while immersed in the history of sake.
Also available is Itami's craft beer, which has a brewing facility onsite!
Shirayuki Brewery Village Chojugura
Address: 3-4-15 Chuo, Itami City, Hyogo
Access: 5-minute walk from either JR or Hankyu Itami stations
For those who have not visited Itami City yet
"As the corona situation remains bleak, I want to give people a little energy and a smile through our activities."
With that in mind, at the end, Ms. Uyama, who is continuing her activities as an Itami Rosemate, talked about the charms of Itami City. "Itami City has an airport and a modern side as a transportation hub, but also many parks and a wealth of natural environments are here too. Also, with its history as the birthplace of sake, and the remains of Arioka Castle, the strong sense of historical and cultural Japanese spirit is also very attractive."
Visit Itami City and experience its abundant range of attractions, from modern culture to ancient history and the beauty of nature!
Click here for inquiries about Itami Rosemate
Municipal Tourism Products Gallery
(Designated manager: Itami Machi Mirai Co., Ltd.)
Address: 1-6-2 Higashi-arioka, Itami City (inside JR Itami Station)
TEL: 072-770-7060
<For related articles>
Cheers! Japan Heritage certifies Itami as the Birthplace of Sake
https://visithanshin.jp/enews/1501/