Come luxuriate amid 10,000 exquisite roses in glorious full bloom.
At Aramaki Rose Garden set along the Tenjin River in Itami City, a myriad of roses are in full bloom from mid-May.
The vast and stylish garden, designed in a Southern European style with antique brickwork, is a popular place for a garden stroll to revel in the beauty of roses.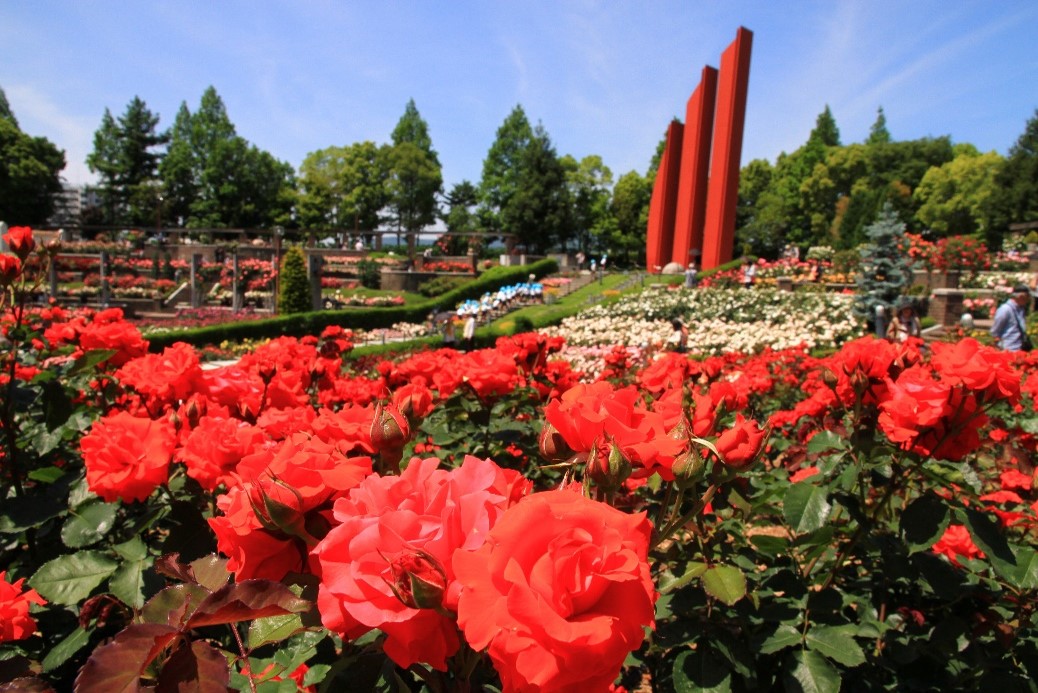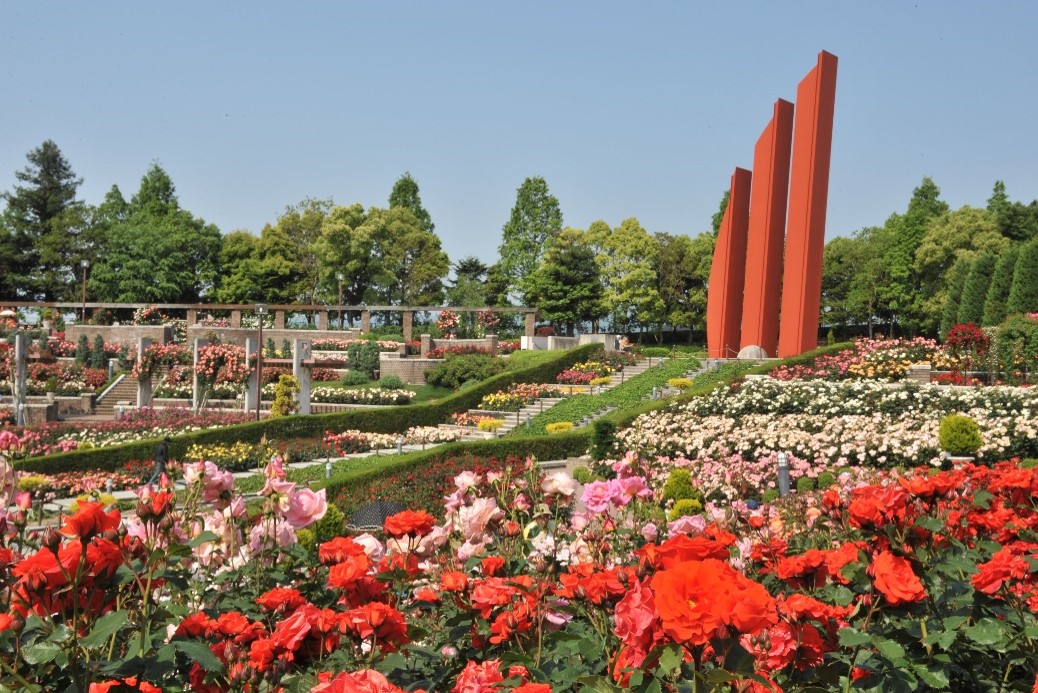 Within the spacious, roughly 1.7 hectare site, five rose areas contain 10,000 roses of 250 species. In addition to these blooms from every corner of the earth are also varieties native to Itami City, and garden exhibitions designed by local landscape artists for a beautiful rose and garden experience that can only be enjoyed here.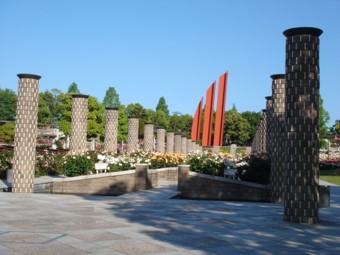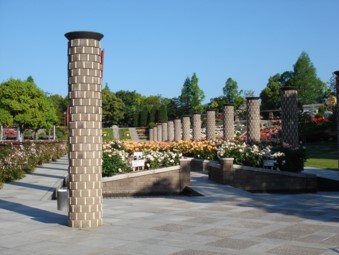 An avenue of flow and flowers
Entering the front gate, we are greeted by an avenue lined in Spanish-style columns. The multicolored roses planted along the path and the sound of flowing water sets the heart dancing.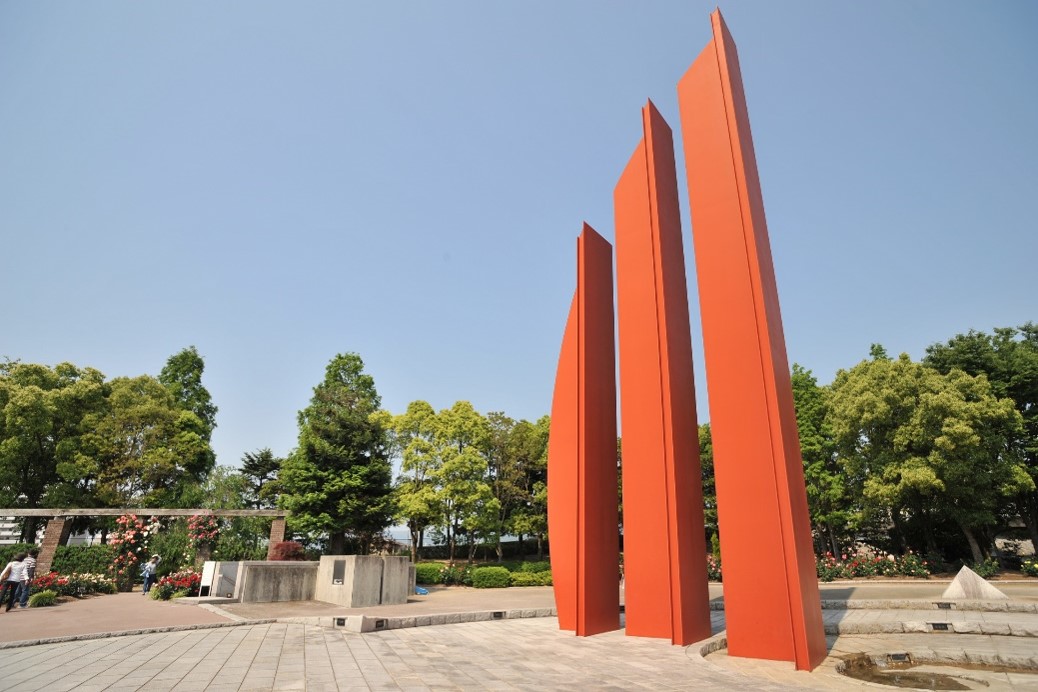 Peace Monument Square
Passing through the avenue, we arrive at the main square.
The symbol of Rose Park, the towering red Peace Monument, is enshrined here, consisting of three pillars symbolizing freedom, equality and love for humankind.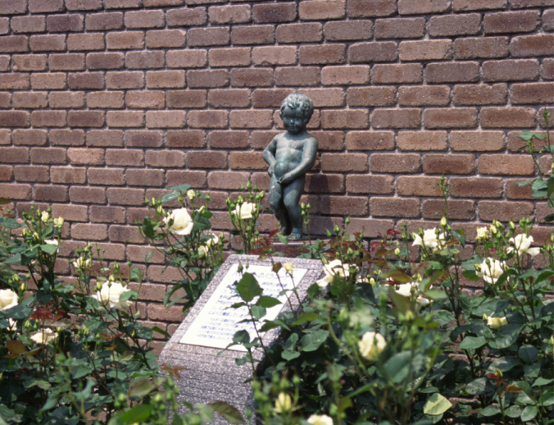 "Memories of Anne Frank" at Hasselt's rose area
On the right side facing the square, surrounded by a type of rose bred in Belgium called "Memories of Anne Frank," stands a replica of "Manneken Pis" presented by Itami's international sister city of Hasselt, Belgium.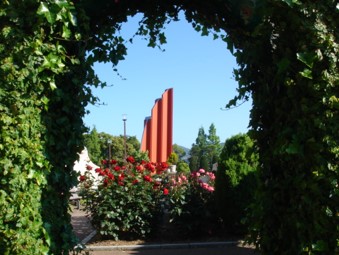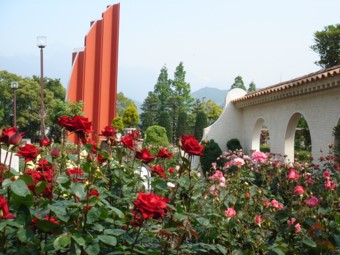 Furusato Rose Area
Deep into the park is the Furusato (Hometown) Rose Area.
Varieties cultivated by rose breeders in Itami City, such as "Amatsu Otome," "Madame Violet," and "Carioca" join this collection of 20 types of roses created in Japan. The southern European-style white walls and Spanish tile bring out the beauty of the blossoms.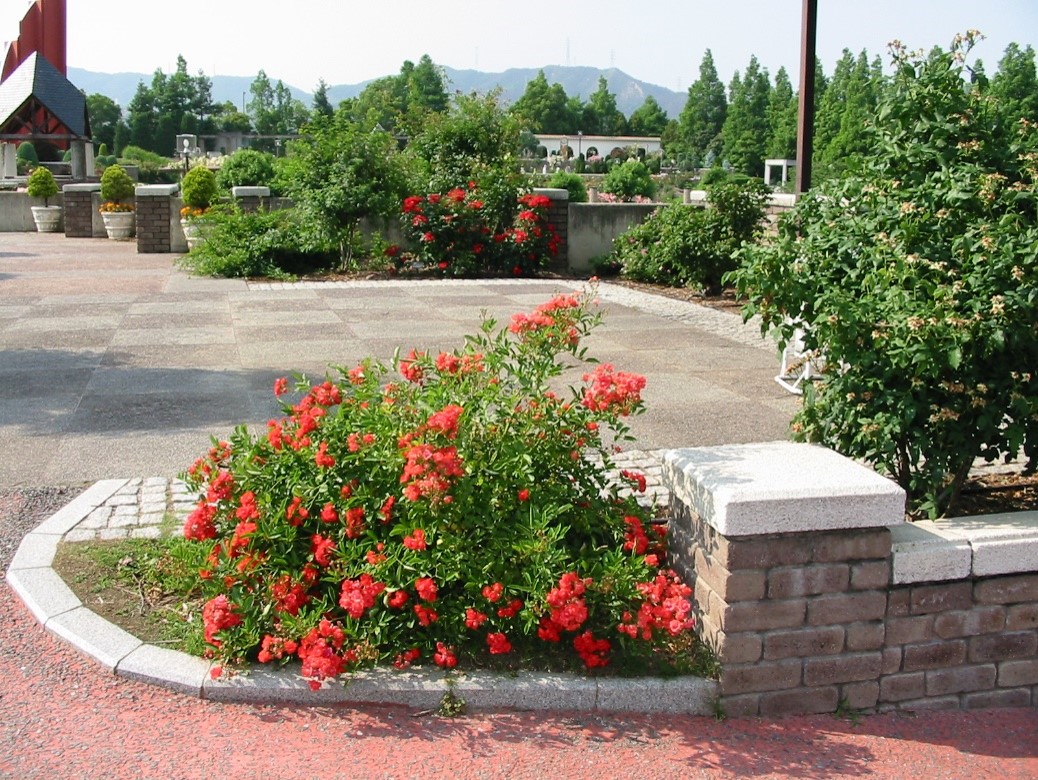 Rose Ancestor Area
Next to the Furusato Rose Area, the progenitors of modern roses that have branched out in so many diverse ways are preserved and cultivated in the Rose Ancestor Corner, where visitors can get a sense of the history and ancient beauty of this flower.
Next to the garden is the "Midori no Plaza Honkan" (Green Plaza Main Building), operated to promote roses and horticulture in the city, where people can learn about the Rose Garden and other examples of green initiatives in Itami City.
Beside this plaza, there is a garden exhibition produced by a local landscape artist, a multipurpose plaza and a playground, making it ideal for a break after exploring the Rose Garden.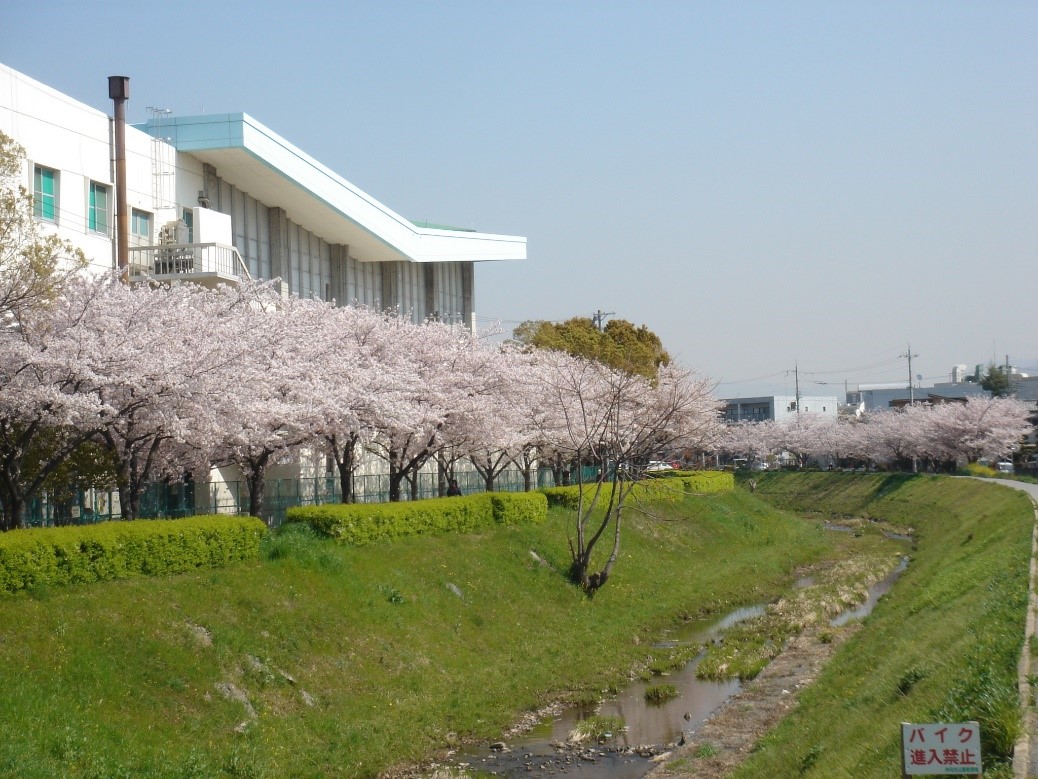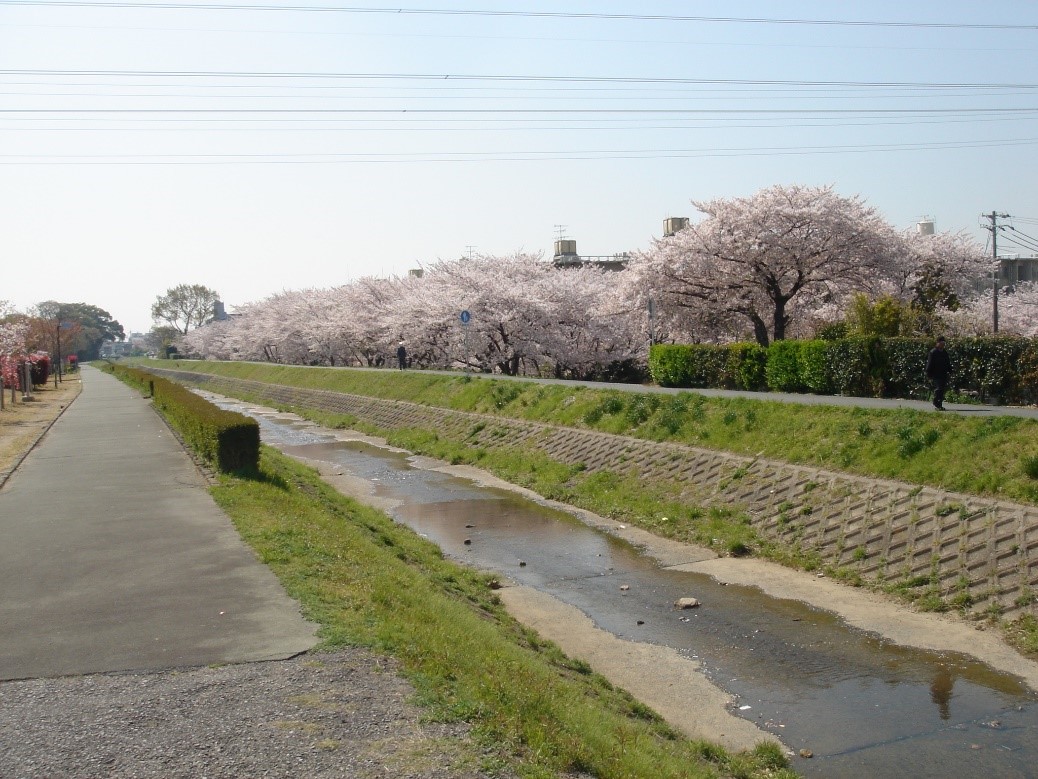 The Tenjin River
After spending a relaxing time among ravishing roses and the scenic, spacious garden, top it off with a walk along the Tenjin River.
A 2km southward stroll along the river from Aramaki Rose Garden will bring you to Koyaike Park, another popular spot in Itami City. This is a great route to fully enjoy the natural environment filled with flowers.
Opening information:
Open 7 days a week from May to June and October to November, closed on Tuesdays in other months, closed during the year-end and New Year holidays
(Open if Tuesday falls on a holiday and closed the next day)
Address: 6-5-50 Aramaki, Itami City, Hyogo
Access:
From JR Station or Hankyu Itami Station, take the Itami Municipal Bus to Aramaki Rose Garden stop
or make a 20-minute walk from Hankyu Yamamoto Station or JR Nakayamadera Station
* The information in this article is as of May 2021.
<For related articles>
Cherry blossom spots in Itami city!
https://visithanshin.jp/enews/1568/
For other great spots in Itami♪
https://visithanshin.jp/en/area/itami/